Georgia senator wants Gov. Kemp to call session to investigate Fulton County DA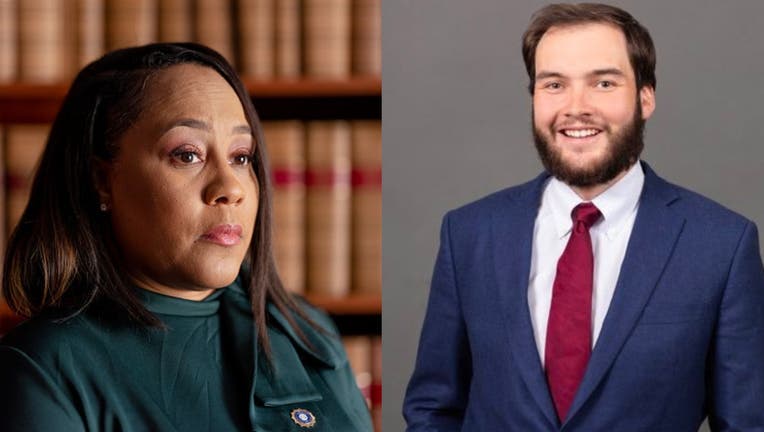 article
FULTON COUNTY - Georgia's Republican Sen. Colton Moore is calling for an emergency session to review the actions of Fulton County District Attorney Fani Willis, according to a post on social media.
A letter was supposedly sent to Gov. Kemp and Secretary of State Brad Raffensperger on Thursday morning.
Moore says in the letter that "an emergency exists in the affairs of the state" that requires a special session to be convened under Article IV, Section II, Paragraph VII(b).
According to a petition that Moore is asking people to sign, Willis is "potentially abusing" her position of power by pursuing charges against former President Donald Trump.  
Moore says that the "politically-motivated weaponization of our justice system at the expense of taxpayers will not be tolerated." He is demanding that Willis' office is defunded while under investigation.
Trump has repeatedly accused Willis and special counsel Jack Smith, who was responsible for the federal charges against Trump related to the 2020 election, of weaponizing the justice system. 
In Georgia, the governor has the power to call an emergency session or an emergency session can be called if 3/5 of both legislative chambers demand an emergency session.
The Georgia NAACP issued the following statement in response to Moore's letter:
As the oldest Civil Rights organization in Georgia, we are concerned about our most  precious right, which is the right to vote. A Grand Jury comprised of residents in Fulton County  found probable cause under Titles 16 and 17 of the Georgia Criminal Code. It is incumbent on us  as a State of Laws to follow the process. We call on the Governor to reject the request to call an  emergency session. Please note that the National NAACP has been alerted." 

Attorney Gerald A. Griggs 
President of the Georgia State Conference of the NAACP 
President of the Atlanta Chapter of the NAACP 
Former President Trump and 18 others were indicted on Monday for election interference in 2020. Willis' investigation into the president and many others began over 2 years ago. Initially, a special grand jury reviewed the evidence and recommended an indictment. On Monday, a regular grand jury with the power to indict heard the evidence and returned a true bill.
All face multiple counts, but share a single count among them: Violation of the Georgia RICO (Racketeer Influenced and Corrupt Organizations) Act.
REACTION TO GEORGIA ELECTION INTERFERENCE INDICTMENT
The other people who were indicted include Rudolph Giuliani, John Eastman, Mark Meadows, Kenneth Chesebro, Jeffrey Clark, Jenn Lynn Ellis, Ray Stallings Smith III, Robert Cheeley, Michael Roman, David Shafer, Shawn Micah Tresher Still, Stephen Cliffgard Lee, Harrison William Prescott Floyd, Trvian C. Kutti, Sidney Powell, Cathleen "Cathy" Latham, Scott Grahama Hall, and Misty Hampton (Emily Misty Hayes).
FORMER PRESIDENT TRUMP SAYS HE'LL RELEASE REPORT ON MONDAY THAT WILL EXONERATE HIM
Moore represent District 53 in northwest Georgia, which includes the counties of Dade, Catoosa, Walker, Chattooga and Floyd. He is also the vice chairman of the Georgia Freedom Caucus. Moore has been a strong supporter of Trump since the beginning of his campaign in 2015.