Georgia lawmakers ban funding to 'sanctuary' campuses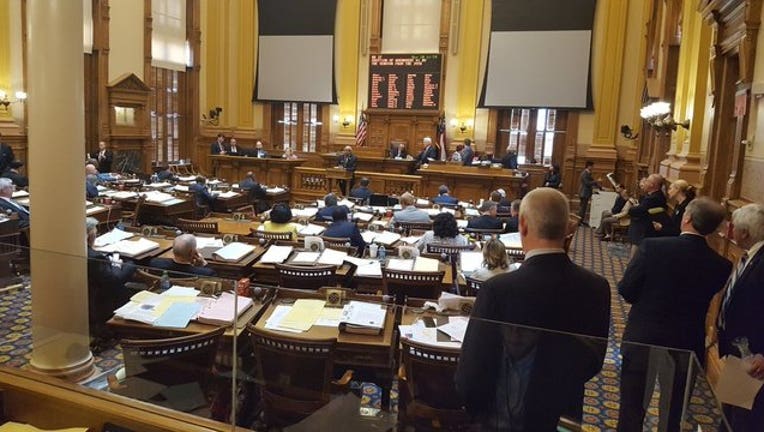 ATLANTA - ATLANTA (AP) - Private colleges that don't cooperate with federal immigration authorities would lose state funding for scholarships and research under a bill approved by Georgia lawmakers.
The state Senate passed the measure Tuesday on party lines, sending it to Gov. Nathan Deal.
Advocacy groups say it sends an anti-immigrant message.
The bill is expected to have no immediate impact since no schools in Georgia have embraced policies connected to the "sanctuary campus" label. Students at several metro Atlanta schools did petition administrators following President Donald Trump's election.
Trump issued a series of immigration measures in January, and Attorney General Jeff Sessions warned this week that the administration could "claw back" funding from any city that "willfully violates" immigration law.
State lawmakers in Alabama, Indiana and Pennsylvania have introduced similar bills.
NEXT: Medical cannabis oil compromise approved by Georgia House