Free OutKast bobblehead given away at Atlanta Braves game being sold for top dollar on eBay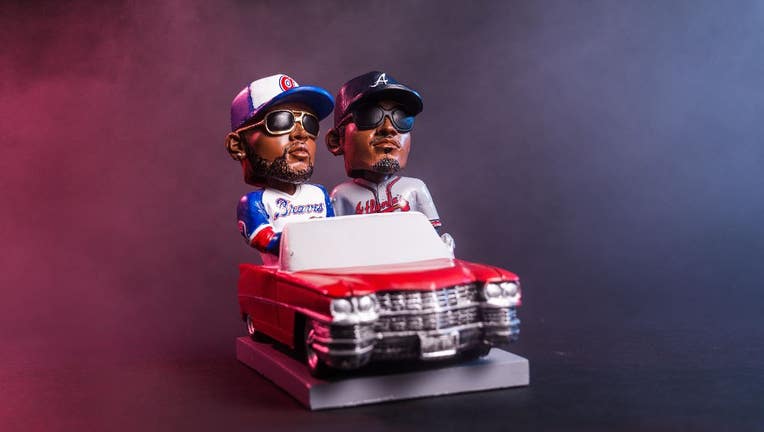 article
If you attended the Atlanta Braves game on Thursday night and were lucky enough to get your hands on an OutKast bobblehead, you could possibly make enough money to pay for several more baseball tickets.
The first 15,000 fans received the bobblehead featuring the Andre 3000 and Big Boi riding in a red car. Some people were even lucky enough to have their bobbleheads autographed by Boi Boi.
The Braves say 43,216 fans attended the game, the third-highest attendance at the stadium. Many of those people were probably there just because of the special promotion.
A check of eBay on Friday afternoon showed bobbleheads being offered for various amounts starting at around $100 up to $900 for one with an autograph.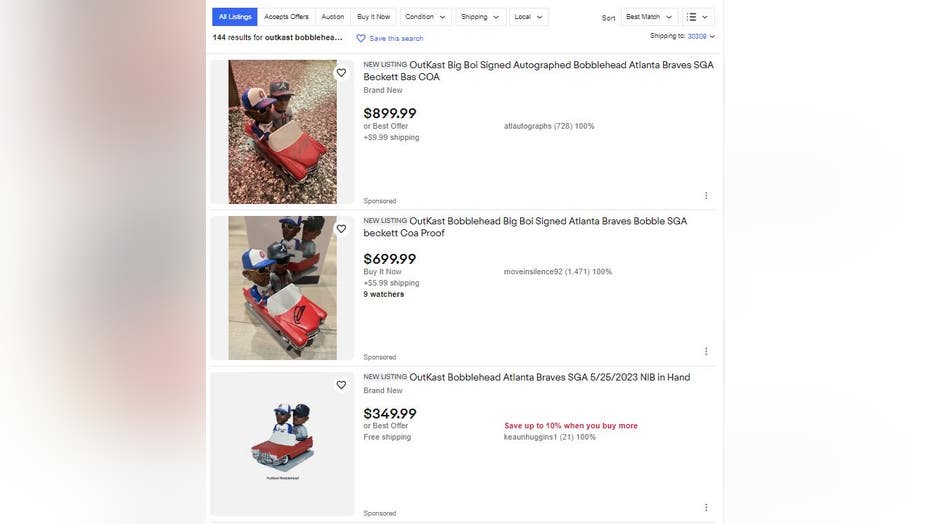 The hip-hop duo formed in Atlanta in 1992 and released their first album in 1994. They achieved critical and commercial success early in their careers and help popularize Southern hip hop. OutKast is considered one of the greatest and influential hip hop acts of all time and has sold more than 20 million records and received numerous awards. 
The Atlanta Braves won the game 8-5.