Former Alpharetta police officer connected to 2021 K9 attack reportedly indicted
ATLANTA - A former Alpharetta police officer. Michael Esposito, has reportedly been indicted on several felonies after his K-9 attacked a 36-year-old man in 2021, according to lawyers for the injured man.
WATCH PRESS CONFERENCE BELOW 
Alpharetta Police responded to Travis Moya's residence on July 25, 2021, for a non-violent health call. Moya's lawyers say he was not combative or violent and he hadn't committed a crime at the time.
Moya's wife, Kami, shot video of the incident on her cell phone. In it, Moya can be seen speaking to officers as his hands were being cuffed behind his back. Officers take the 36-year-old to the ground and then a K-9 handler can be heard ordering the dog to "Get him."
PREVIOUS STORIES
Moya was "falsely" charged with a single count of felony obstruction and taken to a hospital for treatment of his "gruesome" injuries. Next, he was booked into Fulton County Jail. Those charges were later dropped. He filed a lawsuit against the City of Alpharetta and other parties last year.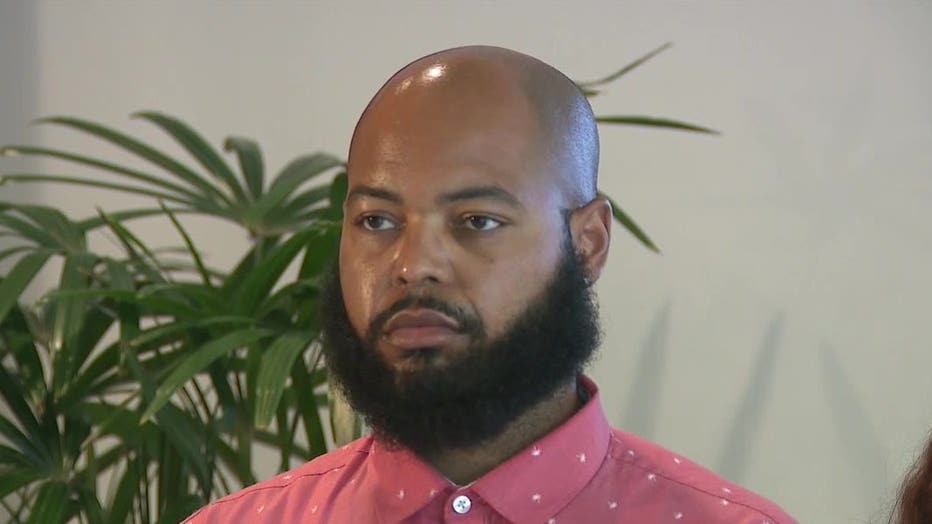 The Alpharetta Department of Public Safety investigation found "no violation of departmental policy, or Federal or state law regarding necessary use of force standards by peace officers" after their internal investigation.
Esposito has been indicted on several felonies including aggravated assault, aggravated battery and violation of oath of office, according to Moya's lawyers.
Moya is scheduled to speak at a press conference at 2 p.m. today in his lawyers' offices in Atlanta.
Check back here for a possible livestream.