Falcons to play Jaguars in London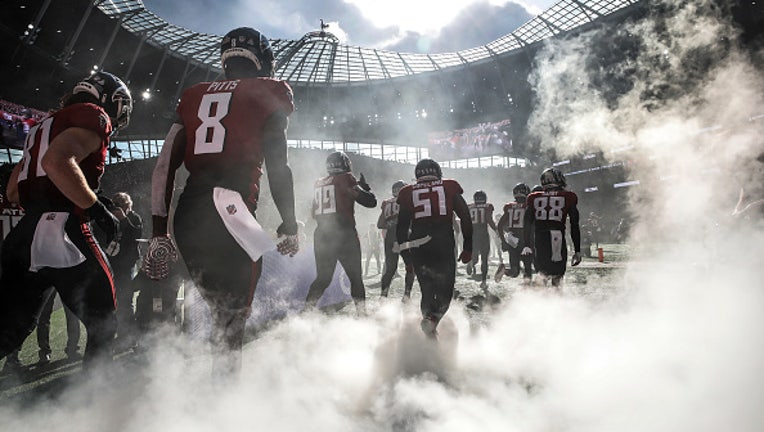 article
ATLANTA - The Atlanta Falcons will head across the pond to play a regular season game in London.
The Falcons will play the Jacksonville Jaguars in London Town on Sunday, Oct. 1 at Wembley Stadium. The game will count as a home game for Jacksonville. This is the third time the Falcons have played in London, the first time being in 2014.
Kickoff is scheduled for 9:30 a.m. ET.
The NFL also announced dates for three other international games.
The Tennessee Titans will "host" the Baltimore Ravens at Tottenham Hotspur Stadium on Oct. 15. It'll be the second trip to London for the Titans.
There will be no international game in Mexico in 2023 because of renovations taking place at Estadio Azteca in Mexico City.
The five international games in 2022 set record-breaking attendance and viewership. Each game was sold out with a total of 356,116 in attendance.
The NFL's expansion to 17 regular-season games in 2021 gives teams a ninth home game in alternating seasons. Up to four of the teams from the conference whose teams are eligible for that ninth regular-season home game are designated to play a neutral-site international game each year.
AP Pro Football Writer Mark Long contributed to this report.