Man, dog die in DeKalb County house fire
DEKALB COUNTY, Ga. - A man and his dog have died after a fire consumed a home in DeKalb County on Monday.
Officials were dispatched around 10:10 a.m. to the home on Piedmont Pointe Drive.
When they got there, three residents were already outside. They told the fire rescue team one more person was still trapped inside.
"We were in firefighting mode, in an offensive mode to put out the actual fire," said Capt. Jaeson Daniels with DeKalb County Fire. "Once we were told by the residents that there was somebody inside, it quickly turned into a rescue operation."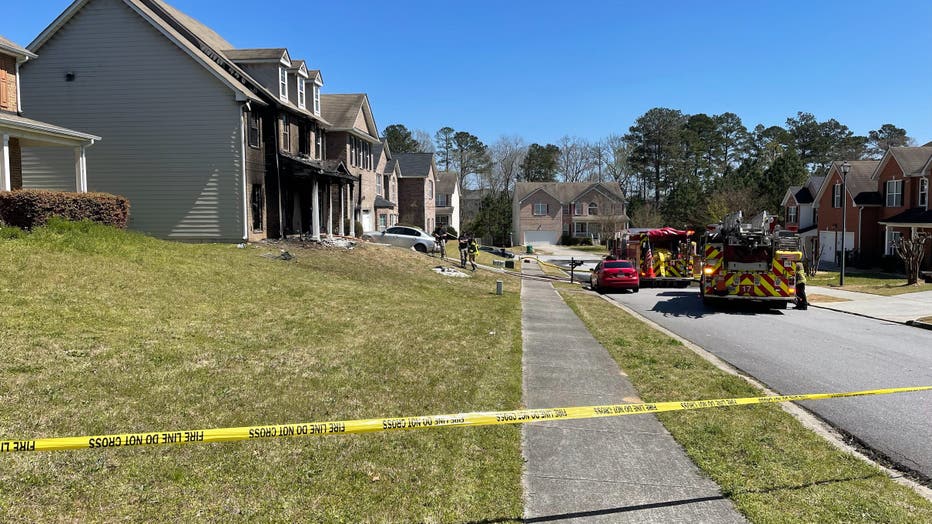 The DeKalb County Fire Rescue Department said the fire started in a home on Piedmont Pointe Drive. (FOX 5 Atlanta)
The team attempted a rescue, but found the victim inside was already deceased. 
"We were able to make entry into the home, we found the male victim on the first floor in one of the rooms downstairs," Capt. Daniels said.
A dog was also found dead in the heavy smoke.
"Unfortunately, in this incident, we weren't able to save a life," said Capt. Daniels.
One of the three residents suffered from minor cuts to a hand and foot, but no other injuries were reported.
The investigation into what caused this tragedy remains ongoing.