Deals for National Cheeseburger Day in metro Atlanta | 2023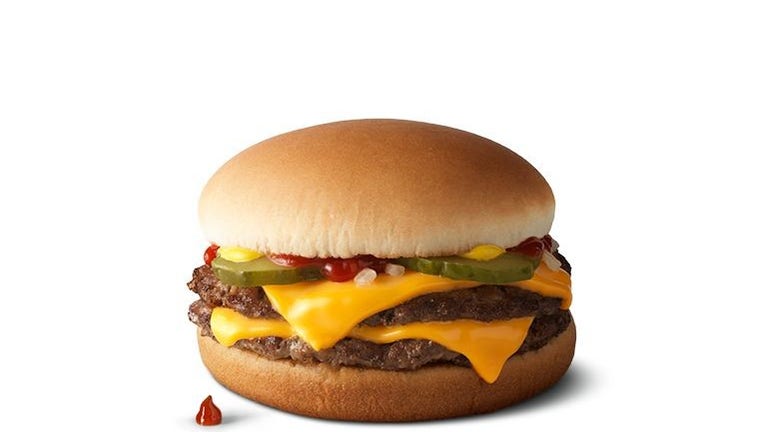 article
ATLANTA - If you love cheeseburgers, Monday is going to be your day. It's National Cheeseburger Days and there are plenty of deals to be had in the metro Atlanta area.
LOCAL
Dantanna's is featuring its Heart Attack Burger on Sept. 18. More than a mouthful, this delicious monstrosity of a cheeseburger features two juicy ground beef patties, topped with a sunny side up egg, a double order of thick sliced hickory smoked bacon and fried onions, and is served between two grilled cheese sandwiches. That's right. Not one, but two grilled cheese sandwiches. It will be available Sept. 15 through 18.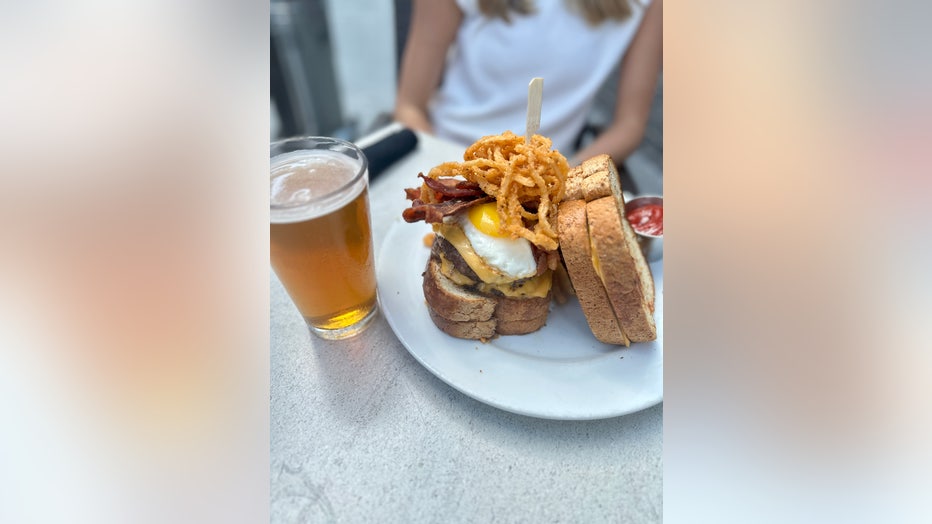 Wayback Burgers is offering a BOGO deal on Sept. 18 featuring their Classic Burger, which is made with two beef patties made-to-order, American cheese, lettuce, tomato, pickles and onions, topped with ketchup and mustard. Guests can redeem this BOGO offer in restaurant, by ordering online, or through the Wayback Burgers app.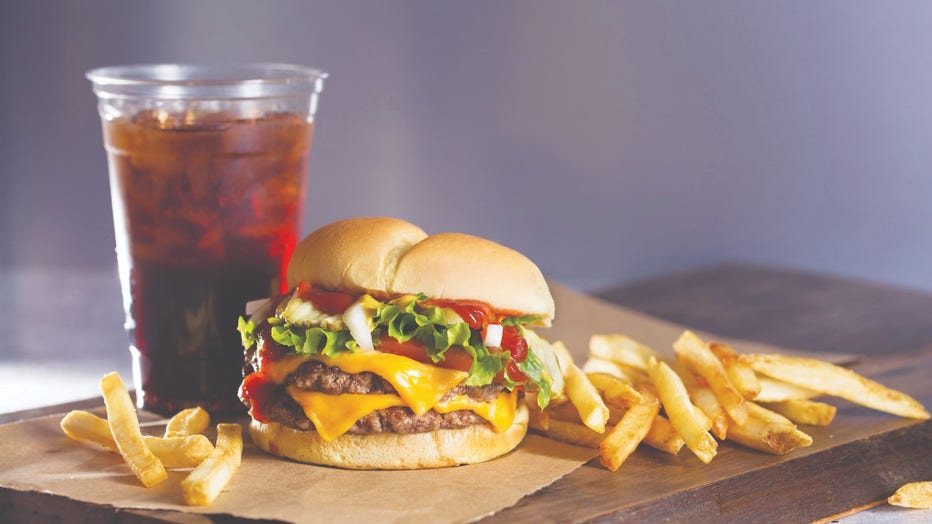 NATIONAL DEALS
Applebee's is offering their three Classic Burgers for $8.99 on Sept. 18. The choices are: Classic Burger, Classic Cheeseburger and Classic Bacon Cheeseburger. Valid for dine-in and website/mobile app orders. Not valid on third-party delivery sites. 
Burger King is offering its Royal Perks members a free cheeseburger with a $1 purchase on Sept. 18. The celebration continues with a free Whopper Jr. with a $1 purchase on Sept. 19 and free Whopper with $1 purchase on Sept. 20. On Sept. 22, get a BOGO deal on Whoppers and a free onion rings with $1 purchase. 
Dairy Queen is celebrating the holiday with free cheeseburgers with an order of $1 or more when you order through the app. The free cheeseburgers are limited to one per customer. 
McDonald's is offering a double cheeseburger for just 50 cents on Sept. 18. However, it is only available through the app.  
Wendy's is offering Junior Bacon Cheeseburgers for just one cent with any purchase on their app on Sept. 18 through 22. 
HISTORY OF THE CHEESEBURGER
Hamburgers have been around for quite some time, but it wasn't until 1924 that someone thought to put cheese on top of a hamburger patty.
It's said that brilliant idea came from a teenager Lionel Sternberger who was working in his father's restaurant, The Rite Spot, in Pasadena. He reportedly tossed a piece of American cheese on a burger and the cheeseburger was born. His father reportedly added it to the menu and it became an instant hit.
However, it wasn't until 1934 that another restaurant in Louisville, Kentucky, began using the word cheeseburger in their marketing. And in 1935, the term cheeseburger was trademarked by the Humpty Dumpty Drive-in in Denver, Colorado.
In 1937, Bob's Bib Boy reportedly created the first double cheeseburger. 
WHO HAS THE HEALTHIEST CHEESEBURGER?
By the way, if you are wondering who has the healthiest cheeseburger in America, Gambling.com claims they have the answer. 
The Whataburger with cheese is the nation's healthiest fast-food chain cheeseburger. It earned a healthy rating of 8.4 out of 10.
The research team took the standard cheeseburger option from each outlet (where data was available), and analyzed each burger for sugar, fat, salt and calorie content (per ounce). Lower amounts of these four nutritional values are a good thing - so the lower the quantity, the higher the healthiness score is out of 10.
Here's how the burgers ranked:
Whataburger = 8.4
In-N-Out = 8.2
Checker's/Rally's = 6.3
Del Taco = 5.7
Dairy Queen = 5.2
McDonald's = 5
Carl's Jr./Hardee's = 5
Five Guys = 4.8
Wendy's = 4.6
Burger King = 2.0
If you would like to submit information to be added to this list, please send an email with details to joyce.lupiani@fox.com.