Man arrested in shooting outside Peachtree City CVS stemming from 'domestic dispute,' police say
PEACHTREE CITY, Ga. - One person is dead in a shooting outside a Peachtree City CVS Wednesday.
Police said 45-year-old Marlon C. Jones was arrested.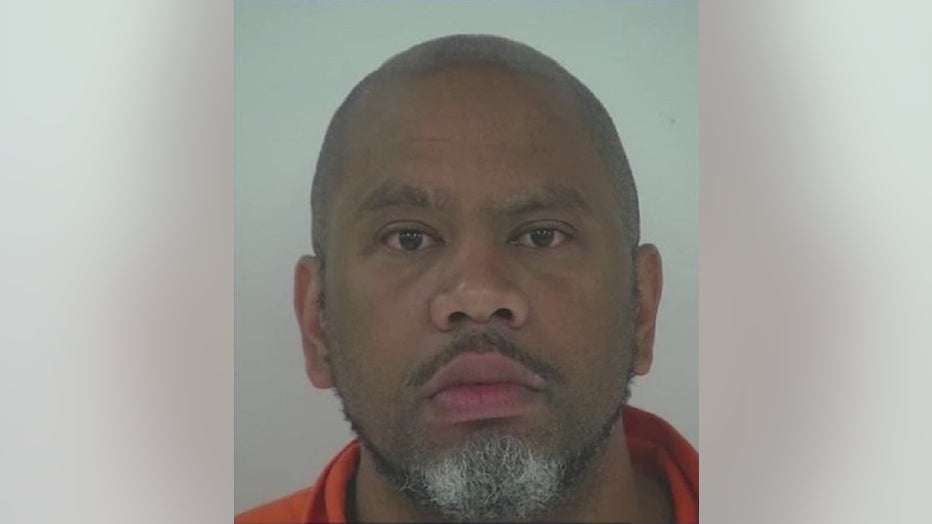 Marlon C. Jones (Fayette County Sheriff's Office)
Just after 7:30 a.m., police were called to the CVS Pharmacy on the 100 block of Lexington Circle after reports of at least one person shot.
Police said the victim was an employee, who was not identified. No one else was injured in the shooting.
"We do have one victim and one in custody. The two parties that were involved were known to each other. This was not random. There is no further concern to the public. This was a domestic-related incident," said Peachtree City Police Lt. Chris Hyatt.
Investigators combed over the suspect's blue Dodge Challenger that appeared to have just pulled up to the store and was not in a parking spot.
"As far as other employees involved, it was completely isolated to the two parties that involved that occurred outside the business establishment. All other employees are obviously shaken to the events that occurred, but everyone is completely safe at this time," Lt. Hyatt.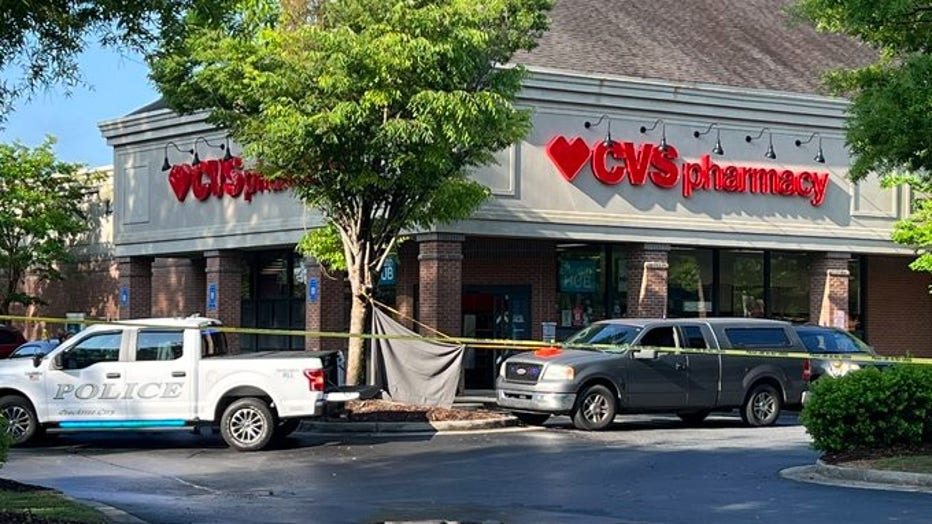 A sheet blocks the view of the victim of a deadly shooting in front of a Peachtree City drug store on May 4, 2022. (FOX 5)
The pharmacy is located in a busy retail area close to where the students at McIntosh High School park. 
Police said the two parties involved knew each other and called it a "domestic-related incident."
Staff was allowed back into the store after the investigation, but remained closed for the remainder of the day.
Investigators said this is the first murder in the city since 2019.