Damaged natural gas line sends flames shooting up along Memorial Drive in Atlanta
ATLANTA - Firefighters are working to control a large fire that has broken out in southeast Atlanta after a natural gas line was damaged, according to officials.
The fire was reported in the 2400 block of Memorial Drive, near the East Lake Golf Club.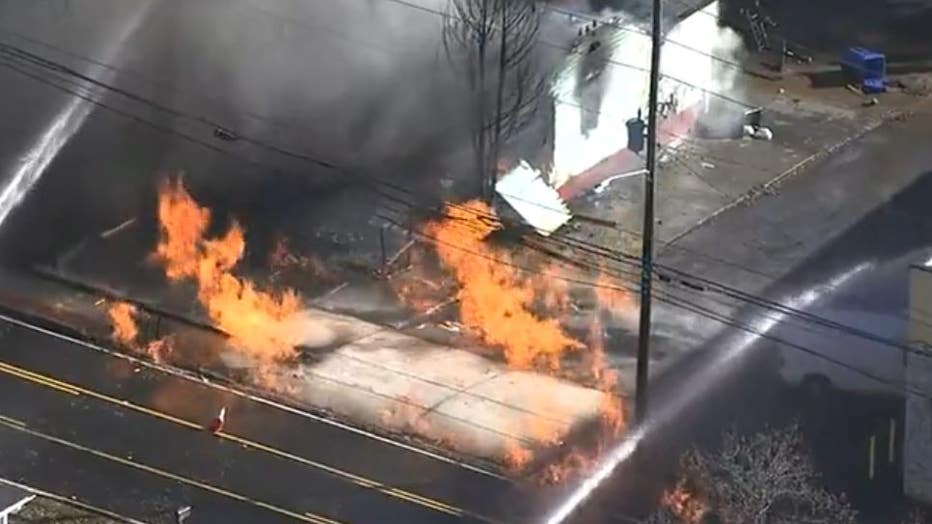 As SKYFOX flew overhead, flames and thick plumes of smoke could be seen coming from the structure. The fire also appeared to have spilled out into the roadway and traveled across the street.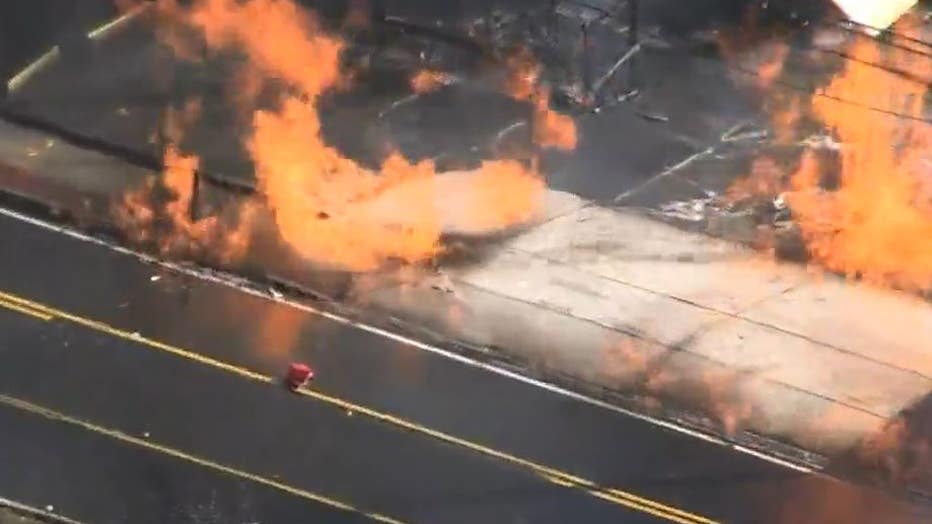 Atlanta Gas Light confirmed to FOX 5 that the fire started from a damaged natural gas line caused by a third-party contractor working near the location. They said they have crews at the scene assisting first responders.
OWNER OF BURNED-DOWN BUILDING SAYS INSURANCE WILL COVER THE DAMAGES
It is unclear if anyone was injured.
The Georgia Department of Transportation has closed all eastbound and westbound lanes on Memorial Drive between 2nd Avenue and East Lake Drive while crews repair the gas line. The road is expected to be back up at around 6:30 Tuesday night. Motorists are advises to look for alternate routes and expect delays.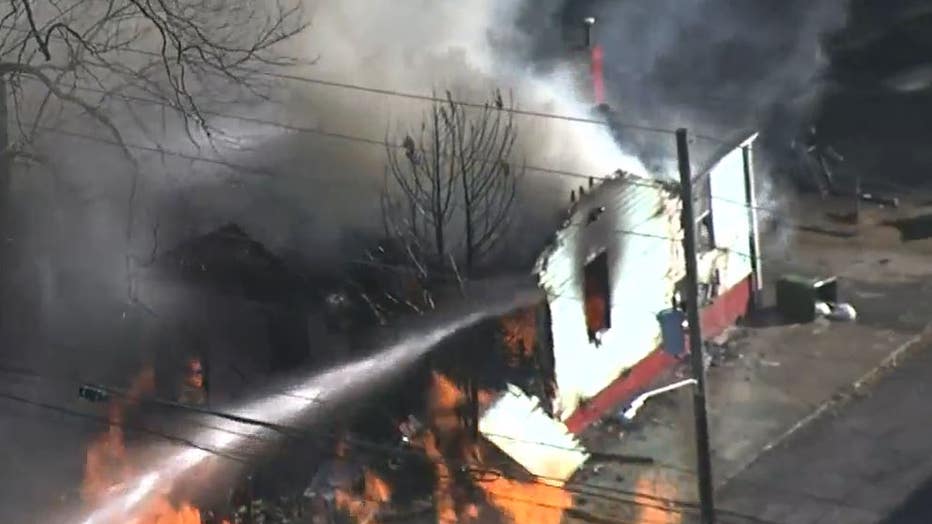 Atlanta Gas Light released the following statement Tuesday evening regarding the fire:
"Ensuring the safety of every family we serve is our highest priority. We were notified at approximately 2 p.m. of a damaged natural gas line and fire near the 2400 block of Memorial Drive and arrived to the scene shortly after to shut off the natural gas and support first responders. We remain onsite working safely and efficiently to make the necessary repairs and restore natural gas access as quickly as possible to the approximate 10 customers without service. While we are working with local authorities to investigate this incident, we have determined that a third-party contractor was boring near the location and damaged a six-inch natural gas main."