Man accused of gunning down 72-year-old outside Commerce Hardee's in custody
COMMERCE, Ga. - Authorities have made an arrest in the deadly shooting of a beloved 72-year-old Commerce man at a fast food restaurant over the weekend.
According to jail records from the Jackson County Sheriff's Office, 23-year-old Xavier Clark is in custody charged with felony murder, malice murder, aggravated assault, felony theft by taking, and two counts of second-degree cruelty to children.
The arrest comes after Clark was named a person of interest in the death of 72-year-old Calvin Varnum. 
Authorities say Jackson County deputies pulled Clark over at around 11 p.m. Sunday on Highway 441 in the area of Nicholson, Georgia and arrested him for an outstanding warrant unrelated to the murder investigatiom.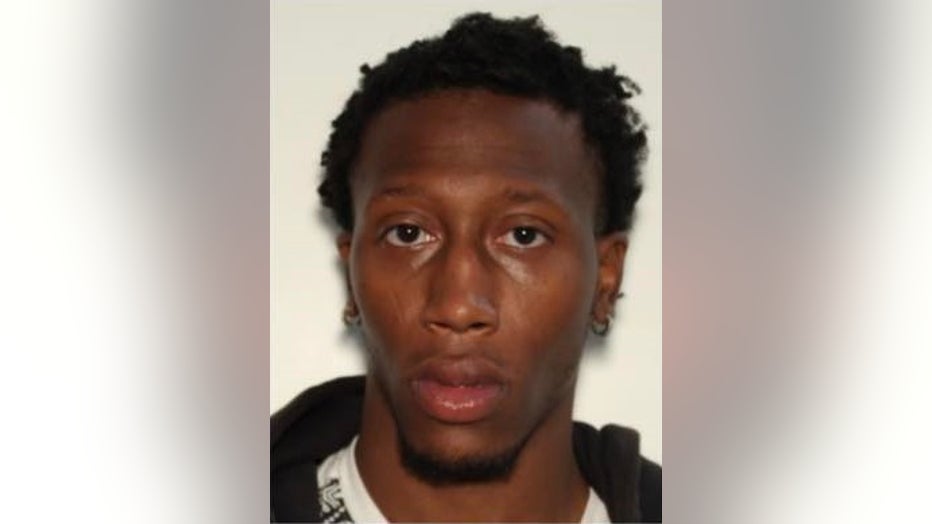 Xavier Clark (Commerce Police Department)
The Commerce community came together Sunday night to remember Varnum. They waved at cars passing by, as he did each and every day.
"He was loved. I see everybody, he was loved," Margaretia Henderson, Varnum's daughter, said.
"To see us coming together, as a community, and the love you never know who you touch with just a wave and a smile," Casha Daniels, Varnum's nephew, added. 
"He's touched a lot of people in a lot of positive ways, so for this to happen to him, he doesn't deserve this, his family doesn't deserve this," Chris Sleeper explained. 
Hundreds in the Commerce community came together to remember 72-year-old Calvin Varnum. The beloved community fixture would always greet passing cars with a wave and a smile. He was shot and killed on May 21, 2023. (FOX 5)
Sleeper says he always looked forward to the moments Varnum would visit CVS while he was a manager. It was one of his daily stops just feet from the site of the shooting that took his life. 
"Just his laugh just opens up the whole room. You start seeing him every single day, and it starts giving you a purpose to get up and go to work," Sleeper said. 
Commerce police say someone shot Varnum outside Hardee's around 7:30 a.m. Sunday. A Good Samaritan helped him before he was taken to the hospital where he died from his injuries. 
"We do have crime, but we're not used to just a senseless killing with no rhyme or reason behind it so when something like this happens it's a shock to the entire community," Cameron Boswell, Skate-A-Rama Owner, said. 
Boswell started offering a $500 reward for anyone who provides information to law enforcement that leads to an arrest
Members of the community donated to that fund throughout the day bringing the total to well over $12,000 Sunday night and growing. 
"We just want to show that the community can come together and try to fight crime when it comes up," Boswell said. 
It is not known if anyone will be able to claim that reward.
"I hope his smile leaves a mark on this community, but this country as well, because we need it. We all need a smile. What a smile would do for anybody," Daniels added. 
Boswell is also raising funds for a memorial or funeral to honor and remember Varnum's life. 
The GBI is assisting in the case.
Anyone with information about the deadly shooting should call Sgt. Adam King at 706-335-1847 or anonymously at 1-800-597-TIPS(8477).