Cobb County teacher's job in jeopardy over children's book about gender
MARIETTA, Ga. - A Cobb County teacher is fighting for her job after reading a book to her class. The district said it violated Georgia's new Divisive Concepts Law.
Fifth-grade gifted teacher Katie Rinderle picked up the book My Shadow is Purple from this year's book fair. She said out of several options, her students at Due West Elementary in Marietta chose to read it back in March.
The book centers around challenging gender norms.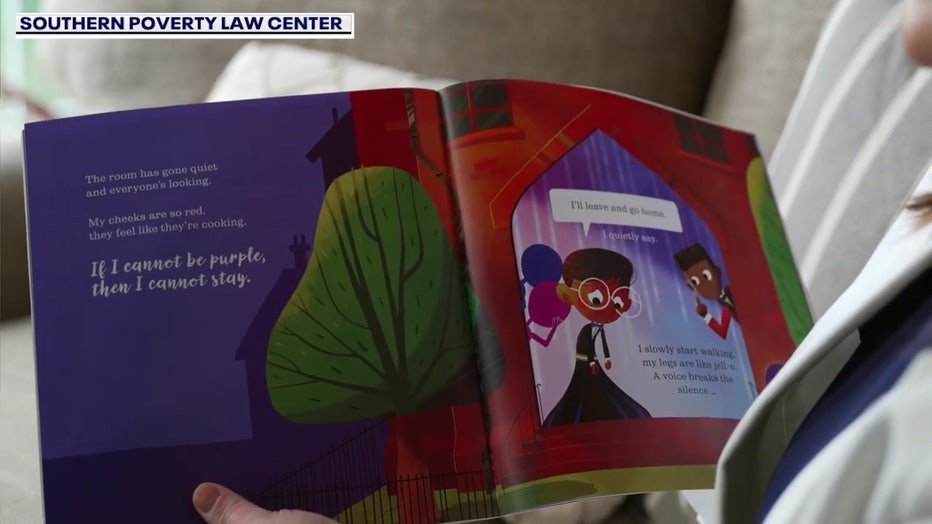 Katie Rinderle shows a copy of "My Shadow is Purple" (Credit: Southern Poverty Law Center)
"That's what our conversation was really focusing on … the power of not only embracing your unique differences and abilities, but then valuing those in others and learning from those," Rinderle said in a video from the Southern Poverty Law Center.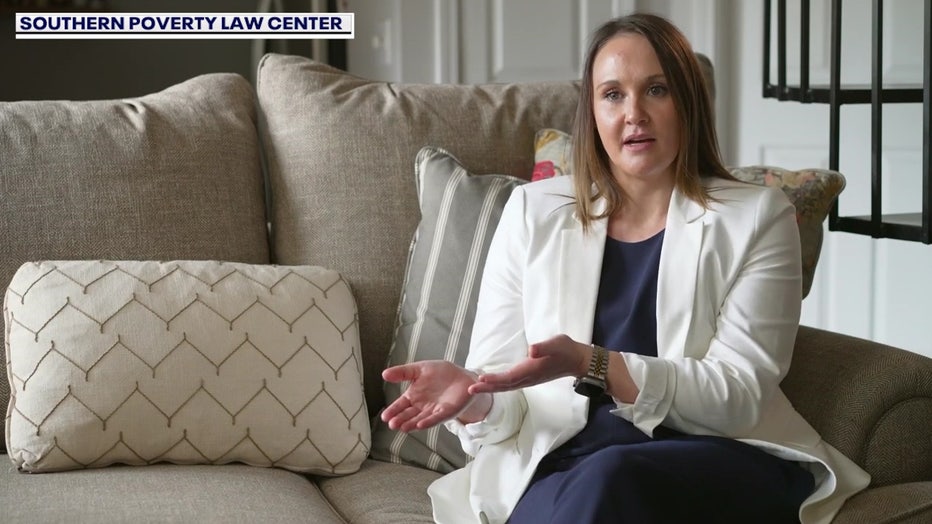 Katie Rinderle (Credit: Southern Poverty Law Center)
In that video, Rinderle says the district investigated following a parent's complaint. Her attorney Craig Goodmark said she is now on administrative leave and facing termination. He said the district claims Rinderle violated Georgia's Divisive Concepts Law passed in 2022. The law gives parents more control over what's taught in the classroom.
"Divisive concepts or controversial issues laws … they're vague. They're very difficult to understand, and now in practice out in our public schools they're being used to take good teachers and remove them from the classroom," Goodmark explained.
The Cobb County School District sent FOX 5 the following statement:
"Without getting into specifics of the personnel investigation, the District is confident that this action is appropriate considering the entirety of the teacher's behavior and history. However, as this matter is ongoing, further comment is unavailable.The District remains committed to strictly enforcing all Board policy, and the law."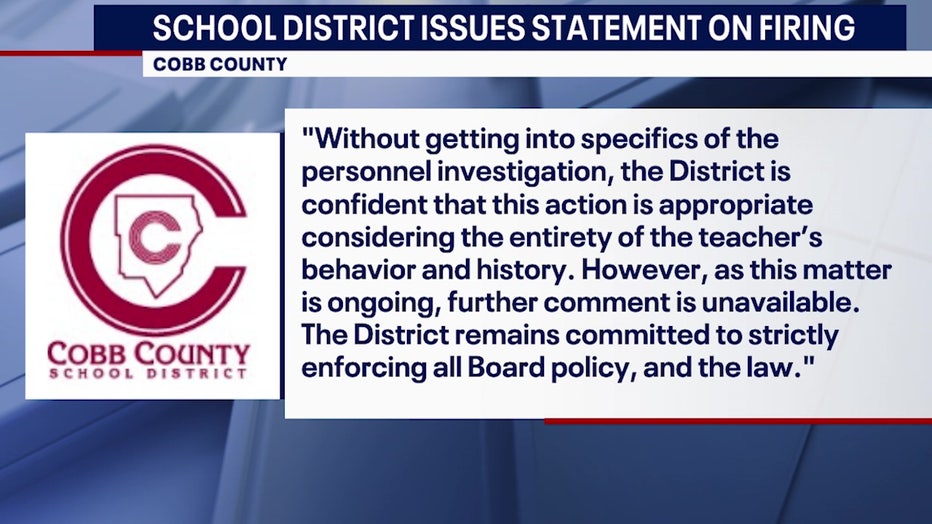 Cobb County School District issued a statement on the repercussions Rinderle is facing.
Goodmark says Rinderle has a termination hearing in August.
"She's not giving up, she believes that she has not violated any rules or policies that she understands. She believes that she created a lesson that was a legitimate lesson," Goodmark said.