Clayton County Jail employee arrested for alleged inmate fraud scheme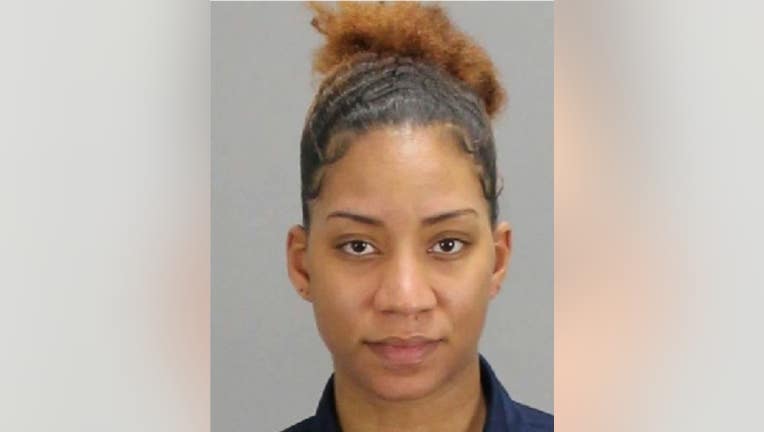 article
CLAYTON COUNTY, Ga. - A fifth employee is facing charges as part of an ongoing investigation into alleged fraud and misconduct inside the Clayton County Jail.
Thursday night, Sheriff Levon Allen says he gave the order to arrest Sarai Tatiana Ali, a contractor at the jail.
The arrest is part of an operation Allen is calling "Operation Clean House."
Ali is accused of helping other wanted persons and sharing confidential information that "led her to encourage her crew to steal from inmates," officials said. She's charged with obstruction and party to crime.
The contractor is the fifth Clayton County Jail employee facing charges in the last two weeks.
Iyana Dixon (Clayton County Sheriff's Office).
Wednesday night, deputies arrested Iyana Dixon after they say she used an inmate's credit card without permission multiple times - including at least once at a local Macy's department store. Dixon is charged with financial transaction fraud and theft by taking.
Two other employees were charged last week.
Officer Tabitha Clifton is accused of providing contraband to inmates at the jail and violating her oath of office.
Jessica Castellanos, a nurse at the jail, remains wanted on charges of obstruction of an officer and furnishing prohibited items to inmates. According to the sheriff, Castellanos also provided contraband items to prisoners.
On May 25, investigators announced the arrest ex-officer Sean Hollinshead for allegedly planning and orchestrating an attack on an inmate, in which the man was stabbed.
"I would rather have one good deputy than 100 crooked ones," Allen said in a statement. "I won't stop until I get every last one of them out of my agency."
The investigation is ongoing.