Bus shooting on 10 Fwy leaves at least 1 wounded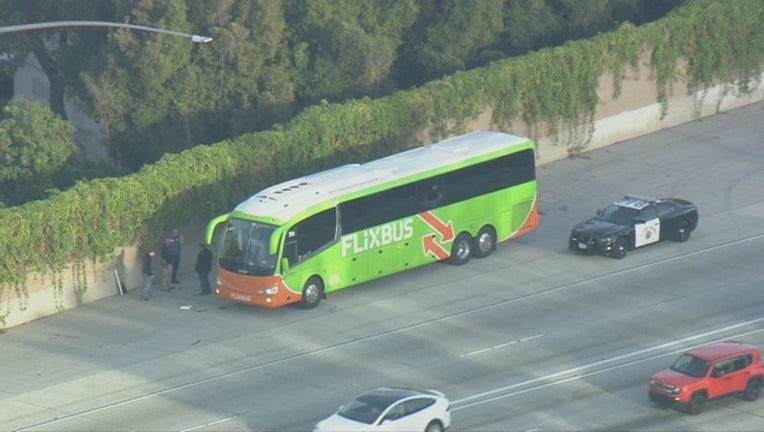 article
(FOX 11/CNS) - Shots were fired at a bus on the westbound Santa Monica 10 Freeway, sending one person to a hospital with injuries not considered to be life-threatening.
The roughly 12:30 p.m. shooting occurred on the westbound side of the freeway around Fairfax Avenue, officials said. A window on the driver's side of the FlixBus was shattered.
The bus driver came to a stop on the transition road from the westbound 10 Freeway to the northbound San Diego (405) Freeway. One passenger, described only as a female, was taken to a hospital, but her injuries were not considered major, a CHP officer told reporters at the scene.
The FlixBus was traveling from downtown Los Angeles to Oakland, and there were 34 people aboard.
The CHP closed the westbound 10 Freeway between Fairfax Avenue and Robertson Boulevard to search for evidence, such as bullet casings, causing a major backup on the heavily traveled freeway. The transition road from the 10 to the 405 was also closed.
FlixBus offers service between Los Angeles and destinations including Phoenix, San Diego, Sacramento and San Francisco.