Kemp takes jab at Trump over Kim Jung Un praise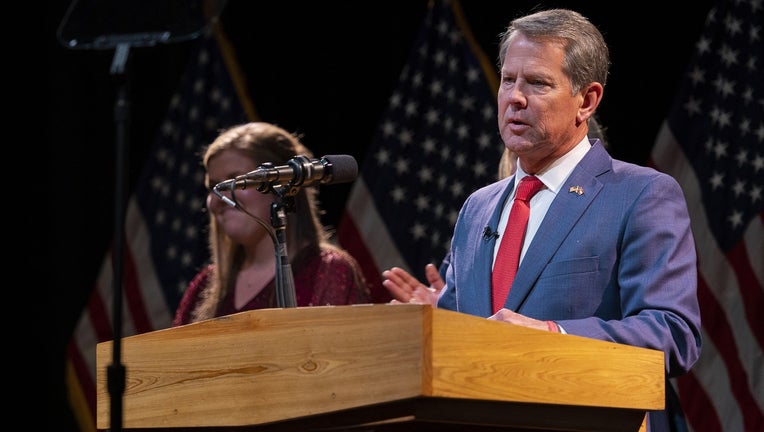 article
ATLANTA - A polarizing tweet from Georgia Gov. Brian Kemp's personal account appears to have ramped the rhetoric against former President Donald Trump's bid for re-elected.
Kemp shared a screengrab of a post made by the former president on his social media platform, Truth Social on Friday.
In the post, Trump personally congratulates the leader of North Korea for his country being elected to the executive board of the World Health Organization.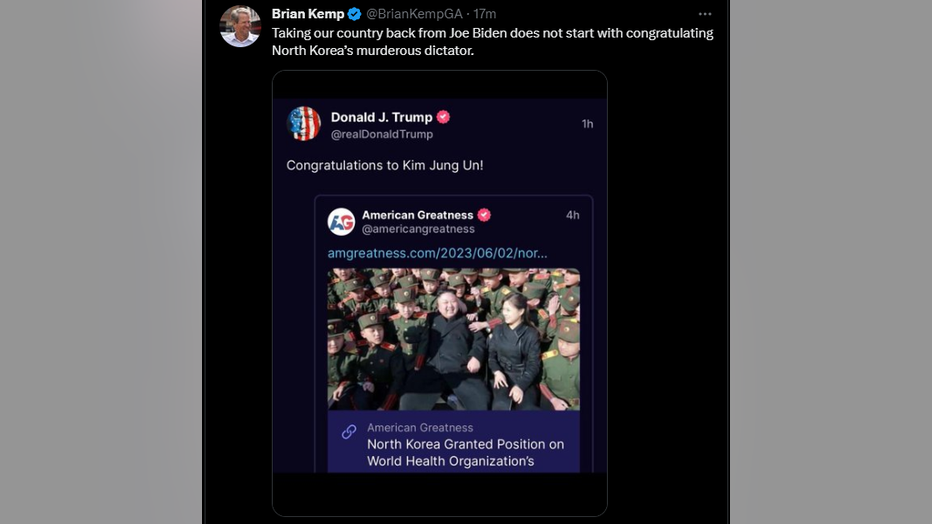 "Congratulations to Kim Jung Un!" wrote Trump in the post.
Trump famously met the dictator at the South Korean border for talks during his time in the White House. While many feel it legitimized the young dictator and was playing into his hands, others believes it was a bold move from a bold leader to try to form some sort of lasting peace.
Kemp's reaction to this was apparent in his tweet.
"Taking our country back from Joe Biden does not start with congratulating North Korea's murderous dictator," the governor wrote.
His tweet drew immediate ire and support on Twitter, both calling on Kemp to resign for opposing Trump, to asking him to run for everything from senator to president.
This is not the first time the governor has called out the former president. In April, Kemp told CNN "We cannot get distracted" by Trump.
"We have to tell people, No. 1, what we're for. No. 2, that we're going to be focused on the future and what we're going to do for the voters in our state or the American people. And then, No. 3, we have to do a simple thing: We have to win," Kemp said.
"If we get distracted and talk about other things that the Democrats want to talk about, like these investigations – regardless of what you think about the politics of those – if we get distracted every day and let the media just talk about that, that only helps Joe Biden," Kemp said. "It does not give us a path for Republicans to win."
Earlier, Kemp spoke at a private donor retreat for the Republican National Committee in Nashville, telling the audience "not a single swing voter in a single swing state will vote for our nominee if they choose to talk about the 2020 election being stolen."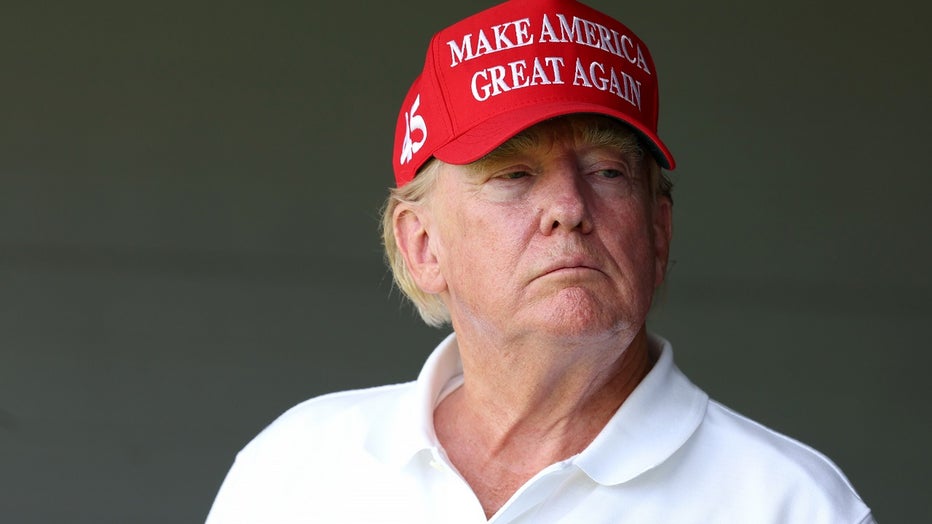 Former US President Donald Trump watches from a box on the 18th green during day one of the LIV Golf Invitational - DC at Trump National Golf Club on May 26, 2023 in Sterling, Virginia. (Photo by Rob Carr/Getty Images)
Trump and Kemp butted heads following the 2020 election which saw Georgia swing toward Joe Biden. Trump was upset that Georgia elected officials would not "find" him the votes he needed to win.
In 2021, Trump told a crowd at a rally in Dalton, Georgia that he would be campaigning against Kemp and Secretary of State Brad Raffensperger in the upcoming gubernatorial election. 
His political action committee later gave $500,000 to a group that was running attack ads in Georgia against Kemp, criticizing the governor for not doing enough to combat voter fraud, citing discredited claims that a Georgia law enforcement agency examined and dismissed.
In the primary, Kemp defeated Trump-backed former senator David Perdue, earning a whopping 73.7% of the vote before going on to defeat Democratic candidate Stacey Abrams in the midterm election. 
But tensions between Trump and Kemp go further back. In April 2020, the two sparred over the governor's decision to reopen to the state in the midst of the COVID-19 pandemic. The two had a back-and-forth dispute through the media over the decision. Ultimately, the governor held fast to his decision.
There has been no public response from Trump on Kemp's tweet.