Braves face the Nationals opening day for Major League Baseball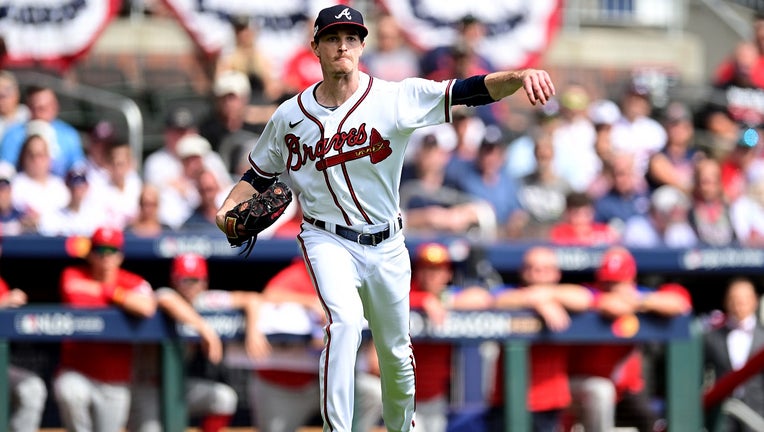 article
ATLANTA - It's Opening Day for Major League Baseball and the Atlanta Braves are starting their season on the road today against the Washington Nationals.
Opening Day for MLB is always an exciting event for fans, players and teams alike. The day is usually filled with pregame festivities, including player introductions, ceremonial first pitches, special promotions and giveaways, and more.
Opening Day is also significant because it's the only day of the year when all teams are playing at the same time.
The Braves and Nationals will face off 13 times throughout the season. The Braves beat the Nationals 14-5 last year.
RELATED: Photos: Atlanta Braves reveal new food options for 2023 season 
WHO IS PITCHING?
Max Fried, who was acquired in a trade with the San Diego Padres in 2014, is expected to make his third consecutive opening day start for the Braves. Fried has won 3 straight Gold Gloves, becoming the first pitcher since Greg Maddux to do so.
Patrick Corbin got the nod for the Nationals.
RELATED: Predicting the Atlanta Braves Opening Day lineup 
WHO IS ON OPENING DAY ROSTER?
The official roster for Opening Day was announced at 10 a.m. 
The final roster includes 13 pitchers, two catchers, five infielders and six outfielders.
The roster includes seven players who will be wearing a Braves jersey for the first time in their career this year, including C Sean Murphy. The club acquired the catcher from Oakland on December 12, and signed him to a six-year contract 15 days later.
Twelve players return from last year's Opening Day roster, including 2022 All-Stars Ronald Acuña Jr., Travis d'Arnaud, Austin Riley and Max Fried, who is set to serve as the club's Opening Day starter for the third consecutive year. 
The roster includes three players who made their first Opening Day roster, including 2022 N.L. Rookie of the Year Michael Harris II,  and LHP Jared Shuster, who ranks as Atlanta's top overall prospect by MLB.com.
The oldest player is 39-year-old reliever Jesse Chavez, while Harris II is the youngest at 22 years old.
HOW TO WATCH
First pitch is at 1:05 p.m. The game will be shown on the MLB Network and will be live streamed on fuboTV!
The Braves will then play the Cardinals on the road before coming home a week from today. Click here for home opener tickets.  Click here for full schedule. 
The Braves have won an MLB record 22 divisional titles, 18 National League pennants, and four World Series championships. They are currently one of the favorites to win the World Series again this year. They ranked second-best last season with 243 total home runs and a .443 slugging percentage.