Organizers throw baby shower for new mom after boyfriend gunned down at Atlanta park
ATLANTA - A baby shower for a metro Atlanta mom and her one-month-old baby boy was a bittersweet occasion Monday evening, as it was held in honor of the child's now deceased father.
Owen Jackson, 31, was shot and killed near the South Bend Park Pool in Atlanta on Friday. Loved ones of the mechanic and new father told police at the scene he was trying to sell his car when the buyer shot him. No arrests have been made.
"The tragedy, in itself, is that a young Black man has been gone, he's gone again, gone too soon," Black Women's Lab Founder Vanessa Cox-Logan told FOX 5.
On Monday, the organization put together a baby shower for Jackson's girlfriend and their infant child born just last month.
"We encourage each other, we strengthen each other…what we decided to do today was wrap our arms around a single mother who just lost her child's father to senseless gun violence," Cox-Logan explained.
She said Jackson was a big supporter of the Black Women's Lab, a member of the Black Men's Lab and did a lot of work with metro Atlanta's youth.
"He helped rally some of our own children and he participated in the mayor's program Midnight Basketball," she said.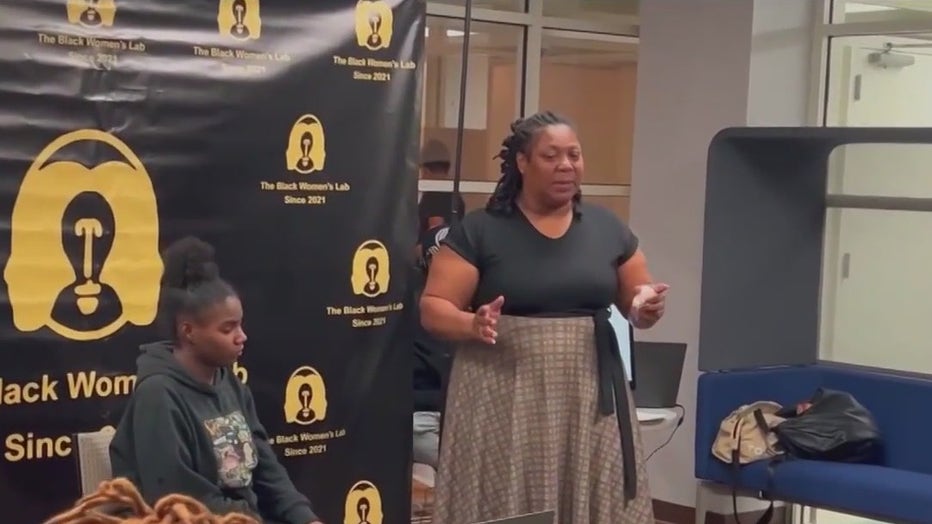 The baby shower included food, activities, and gifts, but more than anything Cox-Logan said she hoped to shower the new mother with reassurance she is not alone in her grief.
"She needs to know that, in his absence, hope is still there, that all is not lost and community is everything," she said.
The group is also aiming to connect her with resources she ll need moving forward. 
"He was the breadwinner of their family so we're trying to make sure she has the resources she needs like wick, medicaid and all of those support wrap around services that she's going to desperately need right now," Cox-Logan told FOX 5.
Atlanta Police said they have no updates on a potential suspect in this case. A vigil for Jackson is scheduled for Tuesday night. The family will also meet with Mayor Andre Dickens and APD detectives Tuesday afternoon to get an update on the investigation