Atlanta ghost tour to tease release of Disney blockbuster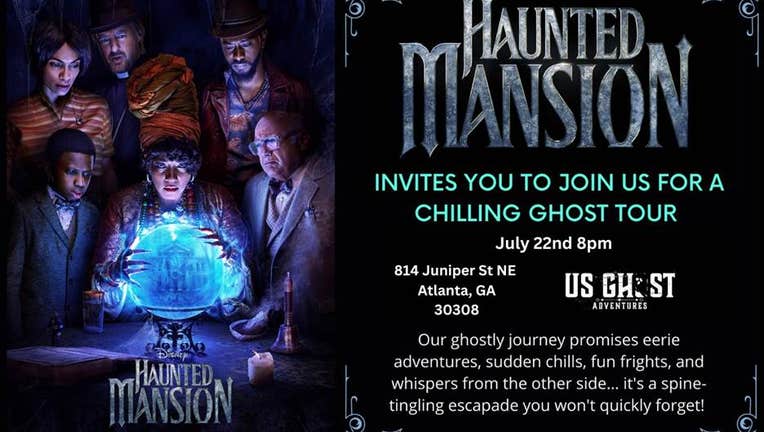 article
ATLANTA - An exclusive haunted tour will take place in Atlanta in honor of the new Disney blockbuster The Haunted Mansion.
The movie, which premieres July 28, is partnering with Atlanta Ghosts to put on the frightful journey for interested participants at Babs Midtown. 
Attendees can get a hold of movie posters, acquire passes to an early movie screening and participate in a trivia event. The winners of the trivia event can look forward to winning some very cool prizes. 
First-place winners will receive two overnight stays in the haunted Brickhouse Inn, including the Welty House. Other prizes include a customized Lizzie Borden Axe and a Lily Doll, like the one featured in The Haunted Mansion movie. 
The escapade will begin at 8 p.m. on July 22. Guests can reserve their tickets for $16-$25 here.