APD lieutenant crashes SUV, reportedly runs away before blood test for alcohol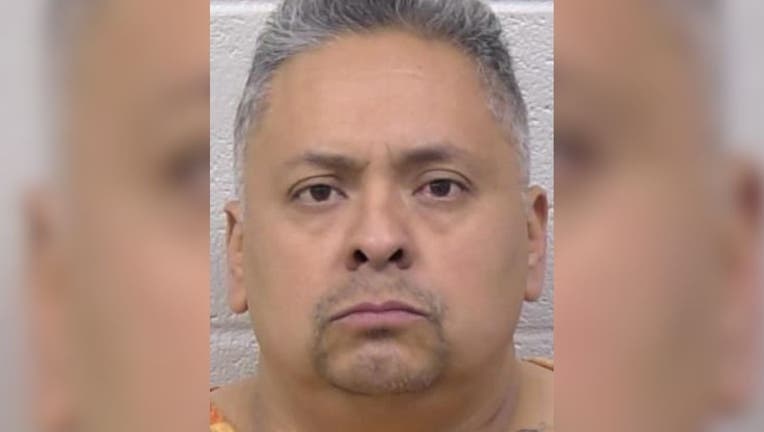 article
PAULDING COUNTY, Ga. - PAULDING COUNTY, Ga. – A lieutenant with the Atlanta Police Department was arrested over the weekend for driving under the influence after a single-vehicle crash near Macland Road near Mount Tabor Church Road in Paulding County.
A Georgia State Patrol trooper determined that a black Nissan Xterra was traveling east on Macland Road at approximately midnight March 19 when it left the road and hit a stop sign and a Paulding County Department of Transportation sign, according to a press release.
While speaking to the driver, identified as Renato Anaya, the trooper reportedly could smell alcohol on the driver's breath. Anaya then allegedly admitted to drinking some wine approximately 4 hours before the crash. The trooper observed gear issued by the Atlanta Police Department and an open can of Modelo beer inside the vehicle.
Anaya was transported to Paulding WellStar Hospital for a medical evaluation. While at the hospital, Anaya stated he was an officer with APD. The trooper observed that Anaya's eyes were bloodshot and watery and his speech was slurred. The trooper attempted the Horizontal Gaze Nystagmus Test on Anaya four times but Anaya could not follow directions.
Anaya provided a breath sample for testing, which indicated alcohol consumption, and was read the implied consent notice for a blood test. He agreed to the blood test but ran away into nearby woods when the trooper went to his car to retrieve a blood draw kit.
The trooper requested help from the Paulding County Sheriff's Office and Cobb County's K-9 unit to locate the police lieutenant. At approximately 5:33 a.m., they found Anaya at a RaceTrac gas station near the hospital. He was placed under arrest and transported to the Paulding County Sheriff's Office to be booked into their jail.
After learning of the arrest, APD commanders initiated an internal investigation and placed Anaya in a "non-enforcement status." APD says Ch8ief Schierbaum and APD commanders "take incidents like this very seriously and will review the outcome of the investigation to determine the next steps."
Anaya was recognized in 2022 for delivering a baby on the job. It happened near a gas station along Cascade Road and Donelly Avenue in late June. FOX 5 featured Anaya in a news story at the time.