Alert for missing Leesburg toddler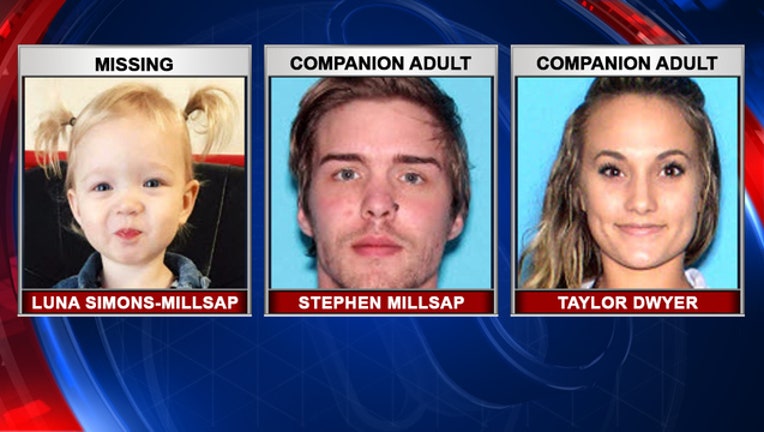 LEESBURG (FOX 13) - Deputies in Central Florida are hoping you can help them find a missing toddler. 
A missing child alert was issued Tuesday for 2-year-old Luna Simons-Millsap.  According to the FDLE, she was last seen in the Leesburg area.
The toddler may be in the company of Stephen Millsap and Taylor Dwyer, possibly in the Jacksonville area or even in Georgia, and may be traveling in a black 2006 Suzuki Grand Vitara.
Luna is described as having blonde hair and blue eyes, just over 2 feet tall and 37 pounds.
Millsap, 23, has blonde hair and blue eyes, is 5-foot-11. His weight was not specified.
Dwyer, also 23, has blonde hair and brown eyes, is 5-foot-2 and 95 pounds.
Anyone with information is asked to call the Lake County Sheriff's Office at 352-343-2101.