A mentally ill inmate has waited in a Georgia isolation cell 468 days for help. He's not alone.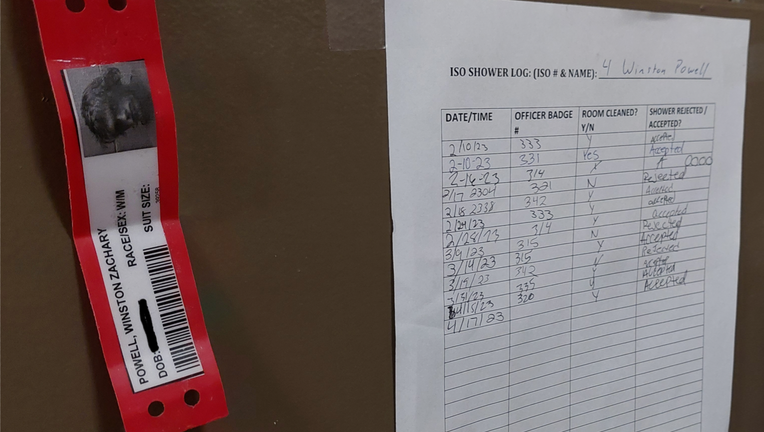 article
BUCHANAN, Ga. - For 468 days and counting, Winston Powell has known little else than the walls of a barren isolation cell, his only companions the untamed thoughts ricocheting inside his head.
"This is wrong," stressed Haralson County Sheriff Stacy Williams. "These are people."
If the Haralson County Jail had a frequent flier program, Powell, 28, would already be a lifetime Diamond member, charged 10 times over the last 10 years with a string of nonviolent crimes.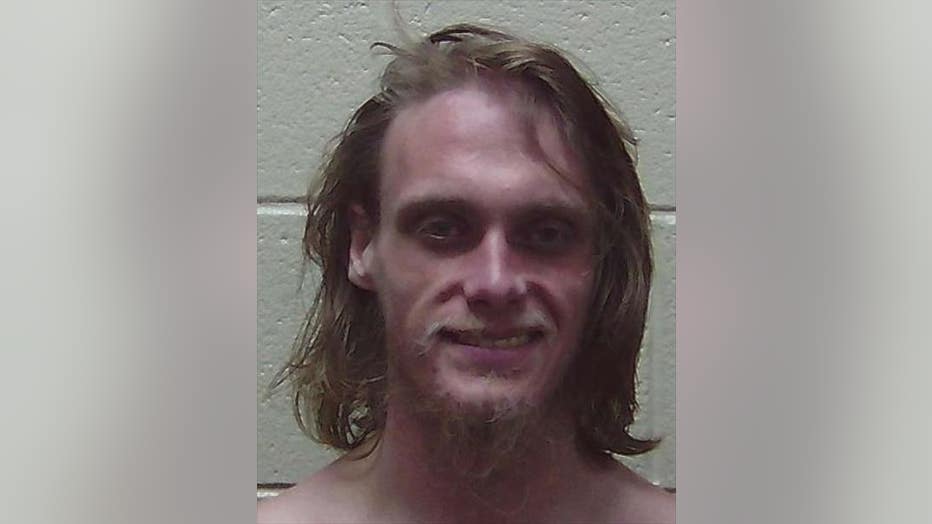 One of the many mugshots on file for Winston Powell.
His most recent arrest came in February 2022 when Buchanan police arrested Powell for breaking into a church building. Vandalizing a place of worship is a felony. Because he was already out on bond at the time, he was denied bond for the vandalism.
Powell's public defender asked for a mental evaluation. And then everything suddenly stopped.
"We're here to help him, but my hands are tied," said a frustrated Williams. "It shouldn't take 10 months to get an evaluation."
CLAYTON DA: 'WE'RE DROWNING' IN MENTAL HEALTH CRIMINAL CASES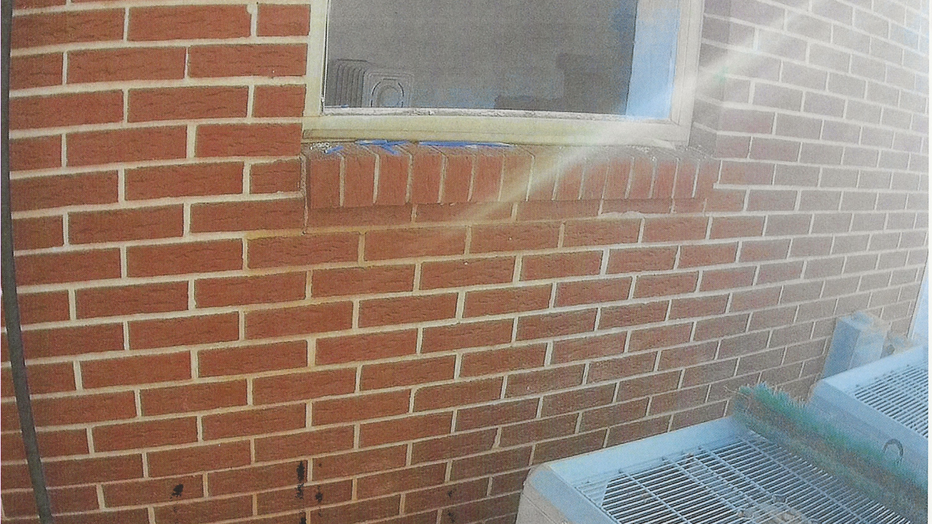 Powell's most recent crime: allegedly knocking out this window and climbing into a church building in Buchanan. (Police crime photo)
Georgia law requires a defendant to be mentally able to assist in their defense. If that's in question, the first step is a mental evaluation. On average, about 40% are deemed incompetent.
But right now, 450 pre-trial inmates like Powell are in limbo across Georgia because the average wait to see a state forensic psychologist is 10 1/2 months.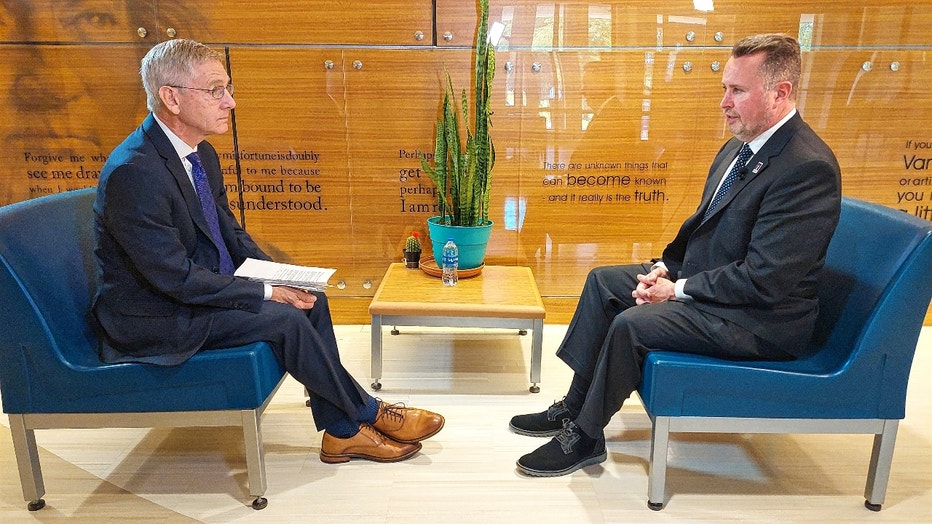 Newly-appointed Commissioner of Behavioral Health and Developmental Disabilities Kevin Tanner says fixing staffing shortages is his top priority.
"We're continuing to see an increase in the number of orders we're getting every day," explained Kevin Tanner, the new commissioner for the Georgia Department of Behavioral Health and Developmental Disabilities, the state agency responsible for evaluating and ultimately treating mentally ill prisoners.
Tanner said since 2006 requests for forensic evaluations have risen 40 percent. But they actually have fewer evaluators now, largely because pay hasn't kept up with the private sector.
"It's very difficult to hire and keep forensic psychologists," he admitted.
After a 10-month wait, Winston Powell's attorney finally got the psych evaluation results to file a motion to have him declared mentally incompetent to stand trial. But Powell still lives alone in that 10 by 6 1/2 foot cell — sometimes refusing to leave even to take a shower —because it turns out his wait is only half over.
The FOX 5 I-Team got a rare look inside Georgia Regional Hospital, one of five in the state where judges can order a mentally ill inmate treated, so they can be "restored to competency" and then prosecuted. The average wait for a bed? Two hundred days.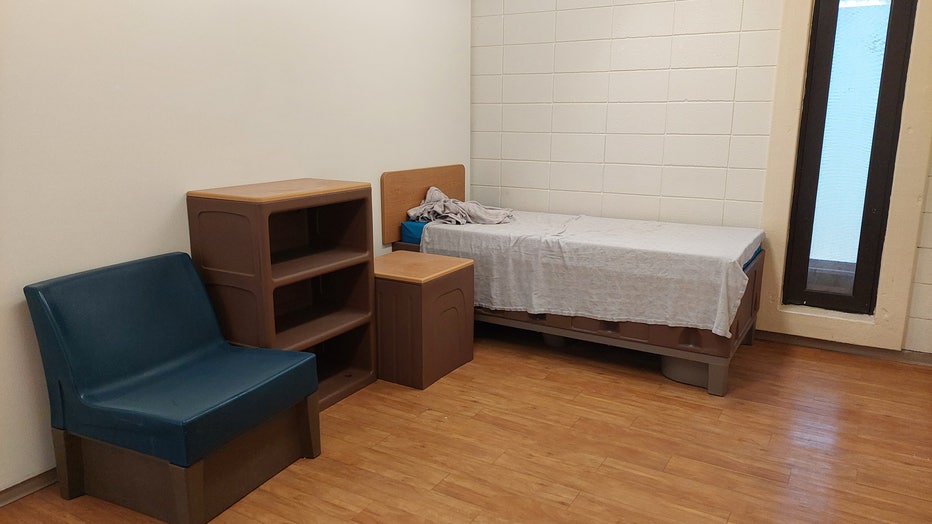 An empty bed at Georgia Regional that could be used to treat a mentally ill prisoner if enough staff were available.
But on the day we visited, an entire wing was closed — 22 beds — because Georgia Regional did not have enough nurses and doctors.
Tanner is a former lawmaker and chief deputy sheriff. Even before he became commissioner late last year, the department successfully lobbied for improved staff salaries. Yet they still struggle with a staffing shortage. Despite receiving an average of two requests every day, DBHDD says it only has 2/3rds of the staff needed for those jail mental evaluations.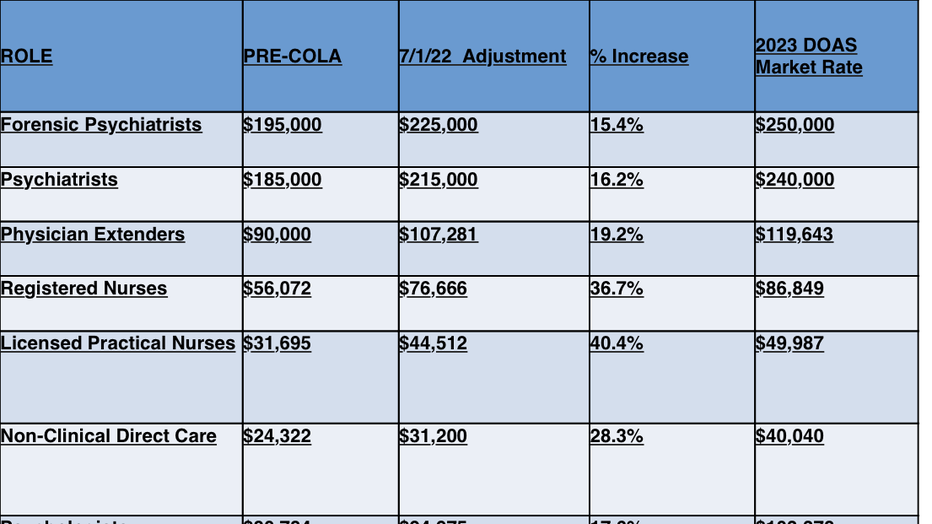 Current pay scale for forensic staff after raises in 2022. Market Rate is what the position pays on average in the private sector. (Source: DBHDD)
Gov. Brian Kemp recently put on hold additional raises for those evaluators originally included in this year's budget.
"It's the thing that keeps me up at night. It's the first thing I think about in the morning, last thing I think about when I go to bed is how do we find ways to continue to improve the system?" Tanner said.
It has gotten better. Last year personnel shortages meant 140 unused state psychiatric beds at any one time. Today, a spokesperson said the average is around 40.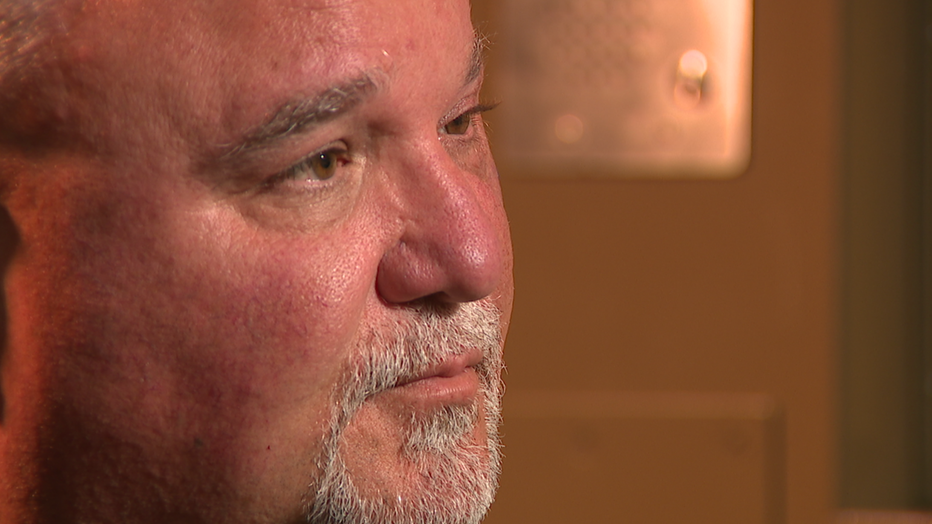 Haralson County Sheriff Stacy Williams believes mentally ill prisoners have rights and is critical of state delays in getting treatment.
But that's still 40 mentally ill prisoners like Powell who wouldn't have to be in a cell.
"He can't get along with the other inmates," complained Sheriff Williams. "He spits on the officers. The state of Georgia needs to do a better job than what we're doing right here. The system itself needs to change. A jail is not the place for these people."