Most of Georgia inside 'cone of uncertainty' as Tropical Depression Ten strengthens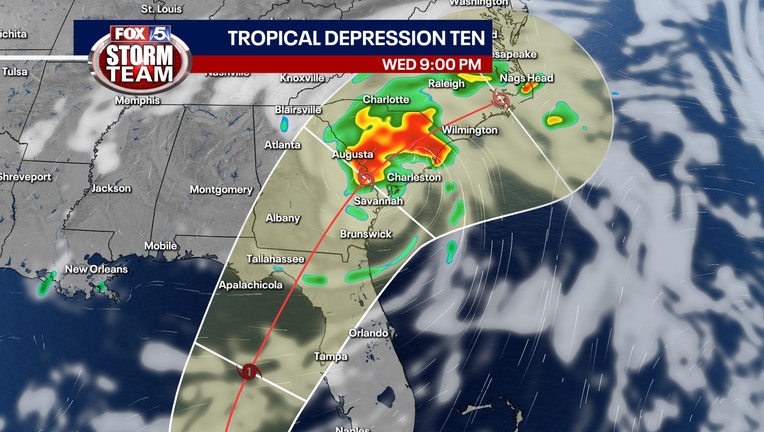 article
Tropical Depression Ten developed Saturday near the Yucatán Channel, and in the coming days the system's impact could be felt across the southeastern United States.
Further development is likely by Tuesday as TD Ten moves northward into the very warm open waters of the southern Gulf of Mexico.
When the system starts producing sustained tropical-storm force winds, it will likely be named Idalia.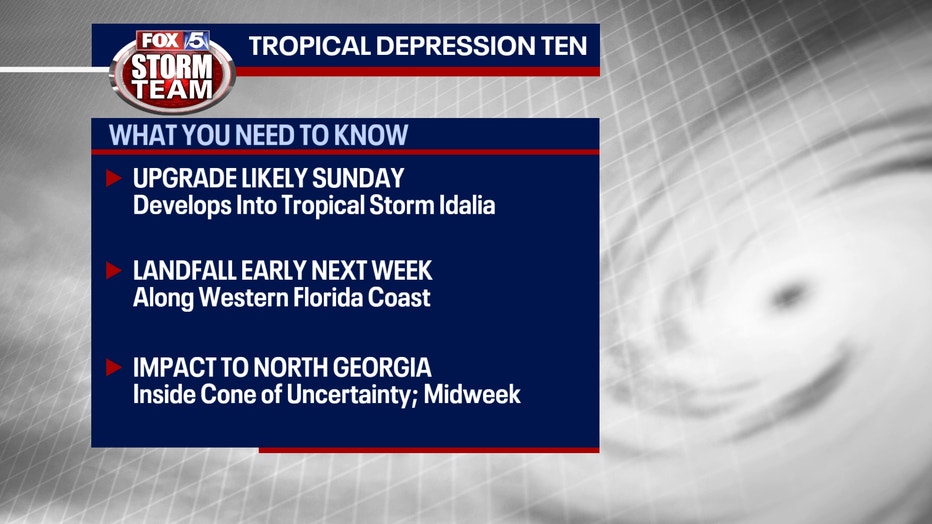 Currently, TD Ten is expected to make landfall along western Florida coast by Wednesday morning as a hurricane before blazing across Georgia and the Carolinas.
Therefore, the odds of direct impacts in Georgia continue to increase with the greatest impacts likely Wednesday into Thursday. Even if the system misses our region, significant rainfall totals between Monday and Thursday may lead to flooding.
You can keep your eyes on the FOX 5 Storm Team for updates and developments with this weather system.