Schroder suspended 1 game for late arrival after break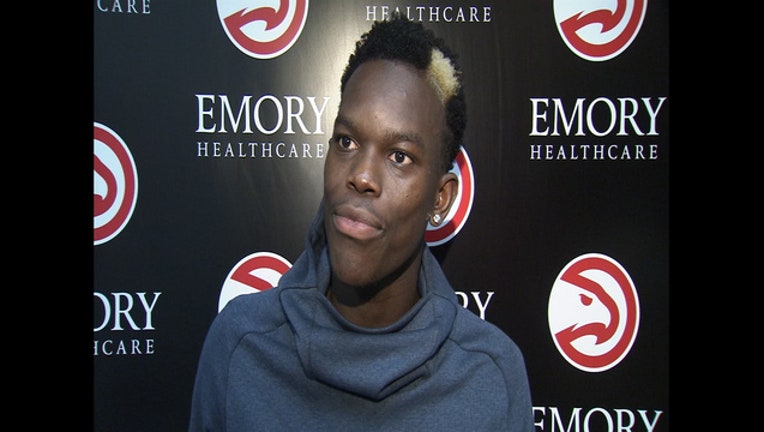 ATLANTA - The Hawks suspended starting point guard Dennis Schroder one game for showing up late to the team after the NBA's All-Star break. Speaking Friday with reporters, Schroder said an issue with his visa made him late returning from Germany.
"I'm here for my teammates, for the team, the coaching staff, everybody," said Schroder. "Everybody knows how competitive I am. I'm sorry."
According to the guard, Schroder was home in his native Germany for the break. He says he had to replace his passport earlier this season; and after replacing it, he did not realize he also had to get a new visa to travel to the United States. Schroder said the NBA and the Hawks worked with the United States consulate in Berlin to get the issue resolved, but was still late arriving. He says he got back to Atlanta at 11pm Thursday night.
"It's just organizationally, respect for his teammates and everything we do, it was the appropriate thing to do," said Hawks head coach Mike Budenholzer. The coach says Schroder will be back in the team's next game against Orlando, and the two of them had a positive conversation about the issue.
The Hawks have their first game after the All-Star break Friday night at home against the Miami Heat.
NEXT ARTICLE: Don't mess with the Atlanta Hawks twitter account