Patriots bus leaves Boston for Super Bowl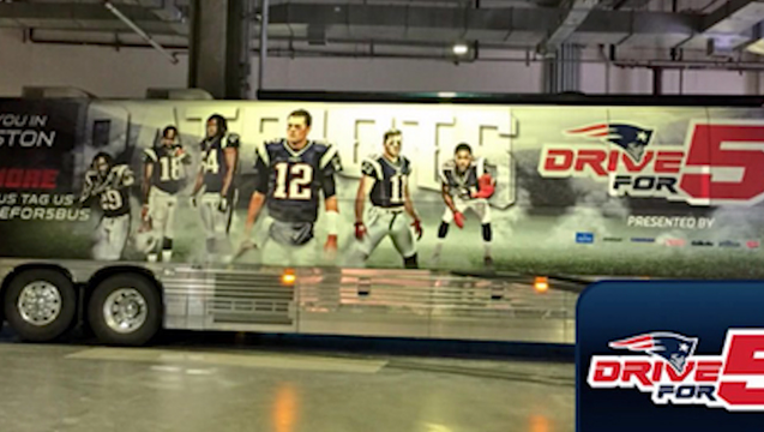 article
BOSTON - The first team vehicle is on its way to Houston for the Super Bowl.
While the Atlanta Falcons practice at home, the first bus from Boston is working its way south. The Patriots call it a "Drive For Five" bus, of course with New England going for their fifth Super Bowl title.
PHOTOS: Atlanta Falcons practice for Super Bowl
The quickest interstate route would drive the bus only clipping the northwest corner of Georgia after swapping Interstate 75 for Interstate 59 in Chattanooga. That would allow avoid the heart of enemy territory for them.
Some Falcons fans said if they do see the bus, they will give a nice "Southern hello."
FOX is the only place to watch Super Bowl LI if you don't have a ticket to NRG Stadium in Houston. Prepare for all-day coverage on Feb. 5 with kickoff around 6:30 p.m.
NEXT ARTICLE: A tale of two quarterbacks: How do they compare?