NFL's Kordell Stewart on Super Bowl QBs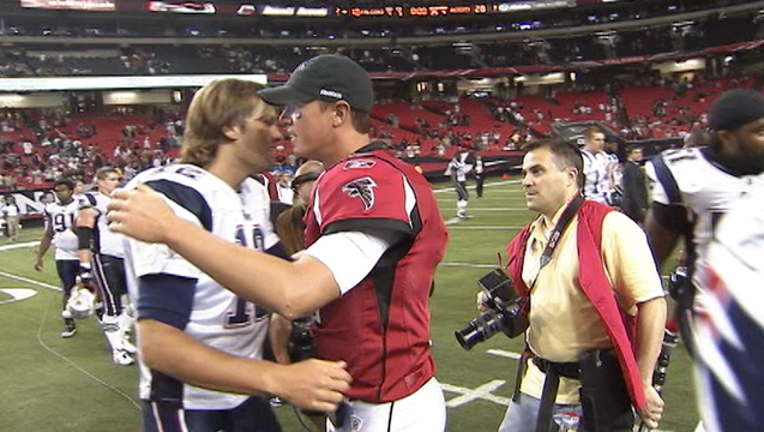 HOUSTON - Atlanta has Matt Ryan and New England has Tom Brady. Two teams, two superstar quarterbacks. Many believe it will come down to how well Ryan or Brady performs Sunday as to which team comes out on top in Super Bowl LI.
FOX 5's Buck Lanford spoke with former NFL quarterback Kordell Stewart to get some perspective on the two titans.
Lanford: "We know what he's accomplished, but he's not the young Brady any more. Ryan's not that young, when you look at it he's nine years in the league, but you feel like he's a got a lot of good years left in him. Can you compare and contrast these two?"
Stewart: "Well, it's kind of really hard to really separate the two. Both are the top quarterbacks in that game. Whichever quarterback can get their feet on the ground quickest, I think, will be the team because they can score at any given moment. Both offenses are high-powered. One is down the field in big chunks, in Atlanta. Another one is done methodically, getting in the trenches and also getting those tight ends in the seams, a little trickery here and there with the New England Patriots, so in saying that I don't want to disrespect neither. Because I think they are two of the better quarterbacks playing legitimately. It's not because of the defense; it's truly because of those two. And I think that story will be told come Sunday evening."
Of course, there are about 52 other plays on each team, so this will be a team effort, but this is a game where all eyes will be on the quarterbacks.
Super Bowl LI will be played at NRG Stadium in Houston, Texas on Feb. 5 at 6:30 p.m. Full coverage can be found on FOX 5 Atlanta.