Georgia vs. Alabama: My Saturday Do List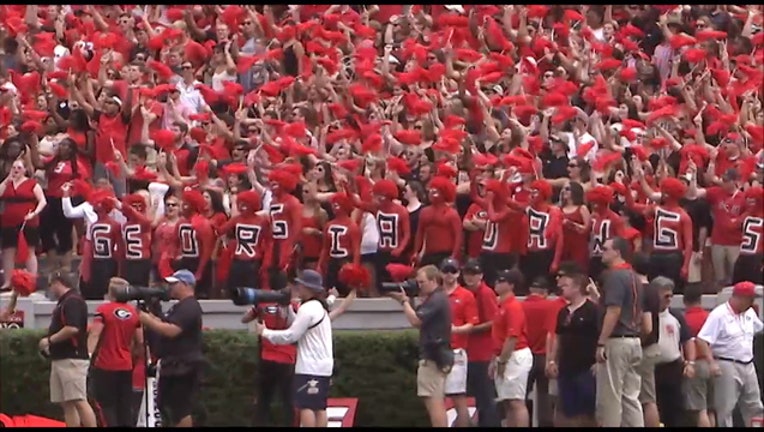 article
I have already roped off the area in my house where I will be sitting and watching Saturday's "game of the year," between Georgia and Alabama.  Friends and family are welcome to come over, but I'm not going anywhere.  I may not even speak until the game is over.  Maybe.
So, here are my final thoughts before I go into seclusion:
This game will be played out on the shoulders of the opposing quarterbacks - Greyson Lambert and Jacob Coker - a couple of former ACC quarterbacks.  
We knew coming into this season that the SEC was in transition regarding the league's quarterbacks.  Lots of changes.  Lots of growing pains.  Coker and Lambert will be "on trial" Saturday afternoon.
If Lambert can play mistake free, I believe UGA has the talent to overcome Bama's defense so long as Georgia does not become one-dimensional.
If Georgia's defense plays up to the capabilities they have shown so far, I give the edge to the Dawgs.
If Alabama's defense stuff's the run, I believe The Tide wins.
Though the stakes are not quite as high, a win over the Crimson Tide would help ease some of the pain of UGA's SEC Championship game loss to Alabama in 2012 -- one of the greatest games ever played -anywhere.
Here's another x-factor to keep an eye on -- POISE & COMPOSURE.
Alabama is used to these kind of games.  They are everybody's "game of the year."  Their loss to Ole Miss probably has them as focused as ever and maybe even a little ornery.  Their coach will not allow them to get sloppy.
Will Georgia players get caught up in the buzz surrounding the game?  Playing Alabama at home is no guarantee of victory (see Alabama vs. Georgia Sept.27, 2008).
Bottom line.. these are two eerily similar teams.  Look to see which team gains the initiative and scores right away.  The outcome of the game may depend on it, 'cause if it starts raining hard --all bets are off.
If you're keeping score, I used the word "IF" 5-times.  That oughta tell you something - right?
This is the SEC at its finest, and I'm looking forward to watching this game.