Freeman, Butler to have cleat-off before Super Bowl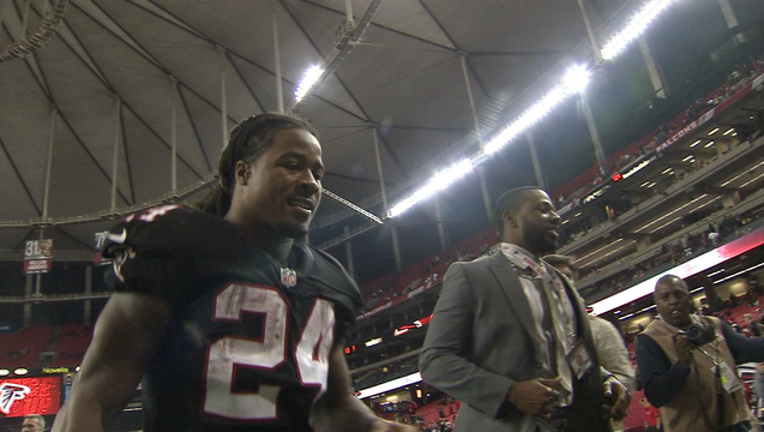 HOUSTON (AP) - Devonta Freeman and Malcolm Butler are opening competition before they even meet in the Super Bowl.
The Falcons' 1,000-yard running back and Patriots cornerback whose interception clinched the 2015 Super Bowl victory are trying to outdo each other in a custom cleat faceoff.
After fans design the cleats, the players will choose their favorite and cleat artist Marcus Rivero will create the look. Each player will wear his special footwear in the warmup for the Super Bowl.
From Saturday through Tuesday, fans can visit the Microsoft area at the NFL Experience in Houston to use Sketchable, a feature rich drawing app on Microsoft's new Surface Studio and Surface Hub devices. Once the winning designs are chosen, Rivero will have the cleats ready for viewing two days before the big game.
"The passion and creativity of NFL fans is truly unparalleled," says Jeff Tran, director of sports marketing and alliances at Microsoft. "At Microsoft, our goal is to empower those fans with our technology, enabling them to express their creativity in memorable and powerful ways. We're excited to see the one-of-a-kind designs these creators dream up using our new Surface Studio, and then watch as the two winning works of art take center stage as custom cleats for Devonta Freeman on the field before kickoff of Super Bowl 51."
___
For more NFL coverage: http://www.pro32.ap.org and http://www.twitter.com/AP_NFL