'Footy McFooty Face' is potential name of MLS team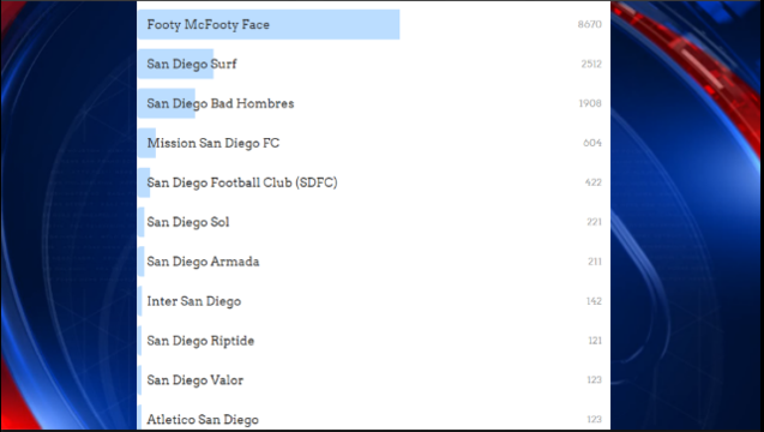 article
SAN DIEGO, Calif. - "Footy McFooty Face" is leading the online vote to name a proposed Major League Soccer team in San Diego.
The bizarre name has more than twice the votes of any other potential names being voted on in the fan poll. The online vote is set to close on Friday and "Footy McFooty Face" is holding strong with 8,670 votes, as of 12 p.m. Wednesday.
Fans can submit their votes via the Soccer City San Diego's Facebook page. It's part of an effort to bring the first ever MLS team to the city.
In second place is "San Diego Surf" with 2,512 votes and "San Diego Bad Hombres" is holding third place with 1,908 votes.
Once voting ends, the organization will submit the top 10 names to the MLS for review, according to their Facebook page.