Braves end 8-game slide, beat Red Sox 5-3 behind Markakis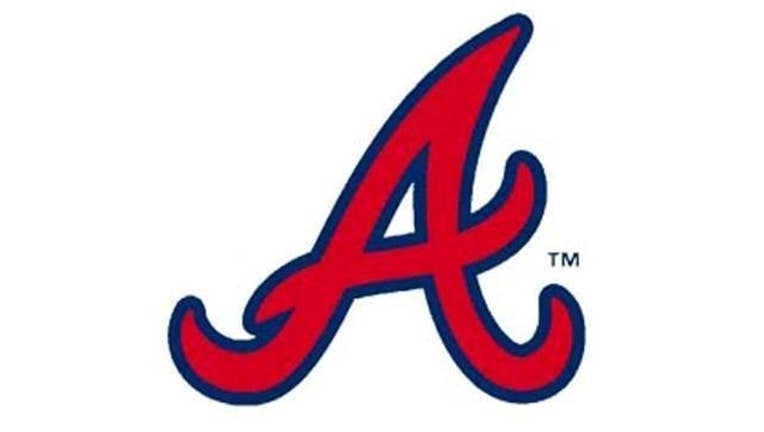 article
BOSTON (AP) — Atlanta hitters got to Clay Buchholz early and never let up as the Braves pieced together a rare victory.
Nick Markakis had three singles, a double and three RBIs and the Braves beat the Boston Red Sox 5-3 Thursday night, ending Atlanta's eight-game losing streak.
"Any game is big no matter how we win it, especially with the way things are going now," said Markakis, who led off the game with a double. "We just need to battle, stay confident and support each other and be as consistent as we can."
The Braves have been consistent, just not in the right way while struggling to a big-league worst record of 5-17. Atlanta won for the first time since April 19 and avoided being swept by the Red Sox in the interleague series, which included two games in each city.
Mallex Smith doubled twice and had an RBI single for the Braves and Jhoulys Chacin (1-1) was effective enough over five-plus innings to get his first win since signing with Atlanta as a free agent.
Atlanta ended its second eight-game slide of the year with a dozen hits and solid pitching from Chacin and the bullpen.
"We did a lot of good stuff on the whole game," manager Fredi Gonzalez said. "It's a good baseball game."
Chacin (1-1) gave up two runs and six hits before leaving with nobody out in the sixth. Five pitchers combined for four-hit relief, with Arodys Vizcaino getting three outs for his second save.
Buchholz (0-3) allowed five runs, eight hits and four walks in 6 1/3 innings, raising his ERA to 6.51.
Buchholz said he struggled with his fastball command and the Braves took advantage.
"There was a couple of them that got hit hard and they found the holes. They didn't hit the ball at anybody," Buchholz said. "It happens like that sometimes. When you do walk guys, you try to minimize the damage. I didn't do a very good job of that tonight."
Boston's Hanley Ramirez had an RBI single in the first and drove in another with a double in the third. The Red Sox didn't score again until Dustin Pedroia's RBI single with two outs in the ninth.
Markakis led off the game with a double, then singled in a pair of runs in a three-run third, when Smith had an RBI double. Markakis' single made it 4-1 in the fourth.
THE STREAK
Atlanta heads to Chicago for a three-game series against the first-place Cubs. While Gonzalez wasn't getting carried away with expectations, he said adding another win or two at Wrigley Field this weekend could go a long way toward boosting the Braves' morale. Prior to Thursday, Atlanta's only victories came during a four-game bunch before the latest eight-game slide.
"Last time we rattled off four in a row (after) we won a game like this," Gonzalez said. "Winning is contagious, just like anything else."
UNHAPPY RETURN
A.J. Pierzynski, who played part 2014 in Boston, had a rough game after getting his 2,000th career hit the night before. Pierzynski allowed two passed balls and had a foul pop-up bounce off his mitt — much to the delight of Boston fans who cheered the muffed play.
BAD TIMING
Buchholz said the four walks wouldn't have been as significant if it wasn't for the timing.
"I don't mind walking guys in situations," Buchholz said. "But when you're out there trying to throw a strike — trying to throw the ball down the middle and you don't do it, it's frustrating."
TRAINER'S ROOM
Braves: RHP Bud Norris (1-4, 8.74 ERA) may come out of the rotation before his next scheduled start. Norris lasted just 1 1/3 innings Wednesday. "We're still hashing through that and talking though that kind of stuff to see what's best for him, and what's best for us," Gonzalez said. "But I think the No. 1 priority is to get him fixed."
Red Sox: LF Brock Holt was out of the starting lineup after going 1 for 12 in the first three games against the Braves and failing to reach base for the first time this season on Wednesday. Holt pinch hit for Chris Young in the eighth inning Thursday and grounded out.
UP NEXT
Braves: RHP Aaron Blair (0-1, 5.06 ERA) is set to start for the Braves when they open a weekend series at Chicago against Cubs' LHP Jon Lester (2-1, 1.98).
Red Sox: LHP Henry Owens (0-0, 8.10) makes his second start of the season as the Red Sox open a three-game series against the Yankees. RHP Masahiro Tanaka (1-0, 2.92) gets the start for New York.