3B Garcia's 3 errors send Braves to 5-1 loss vs Rockies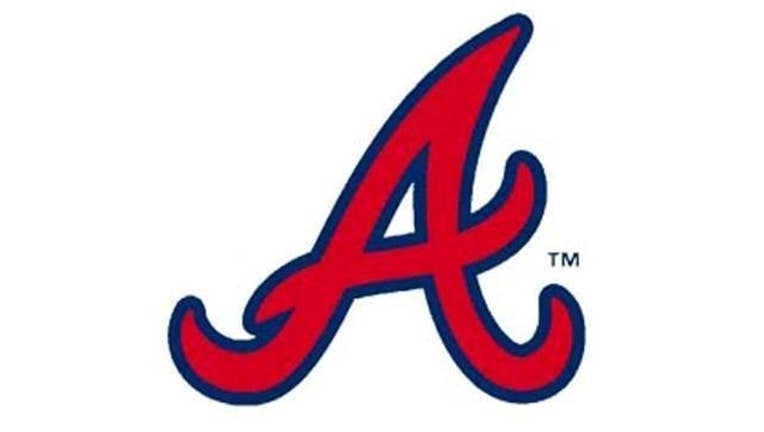 article
ATLANTA - With a rookie pitcher on the mound, the Atlanta Braves weren't nearly good enough to overcome three errors by their rookie third baseman.
Adonis Garcia's defensive miscues led to four unearned runs for the Colorado Rockies, who snapped a four-game losing streak with a 5-1 victory over the Braves on Tuesday night.
Mike Foltynewicz (4-6) went five innings but could not pitch around Garcia's first two errors, which contributed to two runs in the first and two more in the fourth.
"He's a young pitcher," Braves manager Fredi Gonzalez said. "He's not ready to cover up those mistakes."
Garcia made another error in the fifth, coming up one short of the Atlanta record for most errors in a game.
Darrell Evans made four in 1975 and Mark DeRosa matched the mark in 2004.
"It's just one of those tough nights," said Gonzalez, whose team lost for the 12th time in 15 games. "You're not a major leaguer until you have one of those nights."
Garcia had three errors in 29 games coming into the game.
Colorado's Chad Bettis (6-4) pitched five solid innings in his return from the disabled list. He allowed five hits, walked two and struck out four in his first big league start since July 18, having spent the past month dealing with right elbow inflammation.
DJ LeMahieu had three RBIs for Colorado.
Bettis also did good work at the plate, picking up his first big league hit and contributing in the fourth with a walk. Foltynewicz hit a batter in the inning, as well, making it tougher to escape.
The Rockies jumped ahead 2-0 in the first after Garcia misplayed a grounder that might have been an inning-ending double play. In the fourth, Nick Hundley's grounder skipped right past Garcia and LeMahieu came through with a two-out, two-run single.
Freddie Freeman squandered a couple of chances to get the Braves back in the game.
Freeman grounded out with runners at first and third to end the fifth, and struck out swinging with the bases loaded to end the seventh against Christian Friedrich. The left-hander came in after Tommy Kahnle walked four in the inning but got away without allowing a run. Pinch-hitter Pedro Ciriaco grounded into a double play in the midst of all the walks.
"We don't ever want to see Freeman coming to the plate in a situation like that," Rockies manager Walt Weiss said.
SPARSE CROWD
The announced attendance of 13,863 was the third-smallest crowd of the year at Turner Field and slightly less than the 13,920 for the series opener against the last-place Rockies.
The Braves are averaging 25,449 per game, putting them on pace for a season total of 2,061,369. That would be their smallest attendance since failing to draw 1 million fans in 1990, when the team finished last playing at old Atlanta Fulton-County Stadium.
TRAINER'S ROOM
Braves: SS Andrelton Simmons was back in the lineup after missing two games with a sore left knee. He went 2 for 3 with a walk, scoring Atlanta's lone run.
UP NEXT
Rockies: LHP Yohan Flande (3-1) will make his 14th appearance of the season, his sixth as a starter. In his five previous starts, he is 2-0 with 3.90 ERA. Flande pitched in the Braves' farm system from 2010-13 and will be making his first start against his former team.
Braves: RHP Shelby Miller (5-10) is looking to break a winless streak that has stretched to more than three months. His last win came on May 17, when he threw a two-hit shutout at Miami. Miller has gone 0-9 over his last 17 starts, largely because of a lack of offensive support. The Braves have scored a total of 35 runs during that span -- an average of just over two per game.