Young lacrosse player issues challenge in a show of support for Georgia Swarm goalie
GWINNETT COUNTY, Ga. - A young lacrosse player has come up with a heartwarming way to show love and support to the family of Craig Wende, the goalie for the Georgia Swarm.
Wende and his wife lost their baby girl March 3. Little Avery was premature and died when she was just 7 days old.
When 11-year-old Karaline Apoian heard the heartbreaking news, she wanted to do something to help.
"If I was in his position, I would feel a lot of grief, and be upset, but if I knew people were there to go through this with me, and know I wasn't alone, it would make me feel so much better," said Karaline.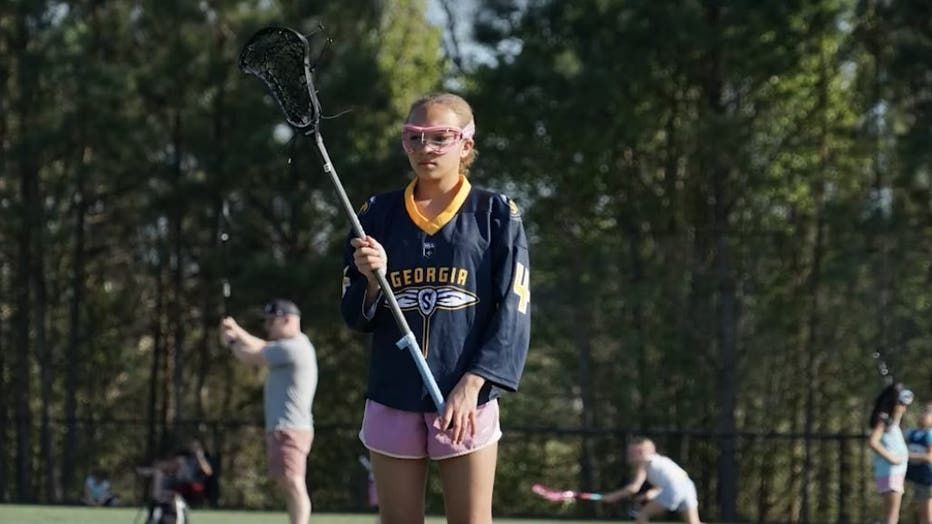 Karaline posted a video on social media with a challenge: #GoalsForAvery.
She explains the challenge in the video.
"We want to make a donation to our nearest children's hospital for every time I score a goal, and we want you to try to do the same".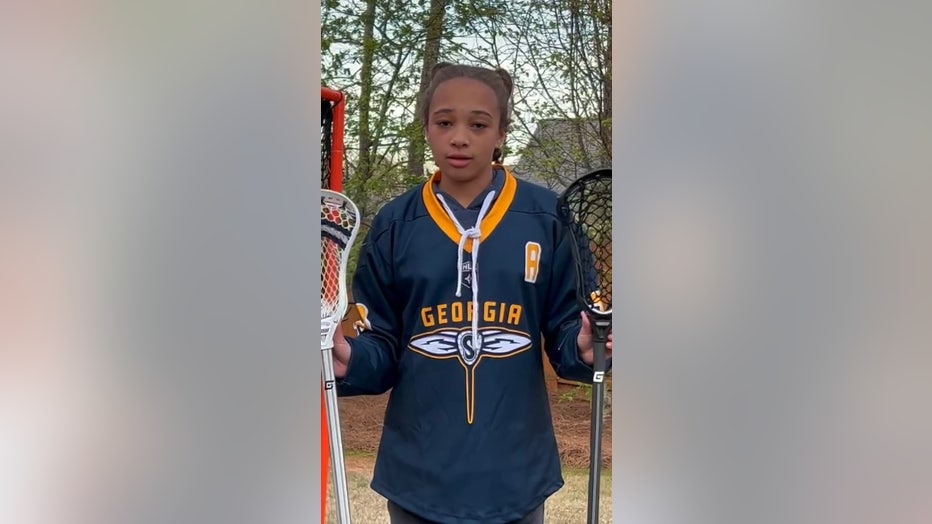 The video started making the rounds. Within days, teams and fans across the U.S. and Canada vowed to take on the challenge, and donate to their local children's hospital for every goal scored.
"It keeps Avery's memory alive and hopefully in some way it helps the Wende family heal," said Patrick Apoian, Karaline's dad.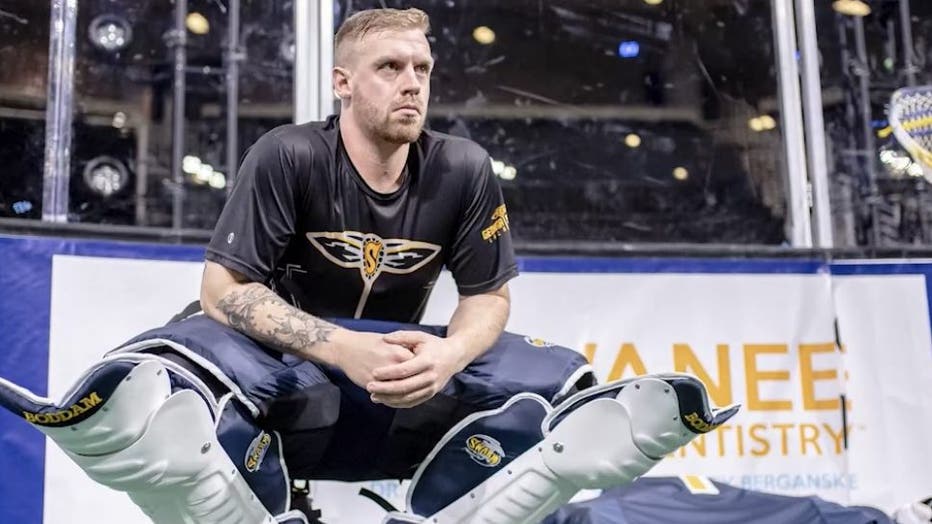 Craig Wende is on the road with the team. FOX 5's Denise Dillon and the Apoians talked to him via Zoom.
Wende says it brought tears to his eyes when he heard about the challenge.
"Thank you, too, for this idea it's been astronomical the support I've had," Wende told the Apoians.
"We wanted to do something, to make Avery known, and for her to leave a footprint on this earth, for the short time she was here," said Patrick Apoian.
The Georgia Swarm has also gotten onboard. They are encouraging others to donate to local children's hospitals in Avery's name, and to help others in need.
They will be keeping track of Karline's goals, and anyone else who wants to participate, so they can see the great things everyone is doing in their communities, and how many people are participating. They say it is completely voluntary, but for those who want to sign up, there is a place to do that on their website at georgiaswarm.com.