Yikes! Emergency landing on Peachtree City golf course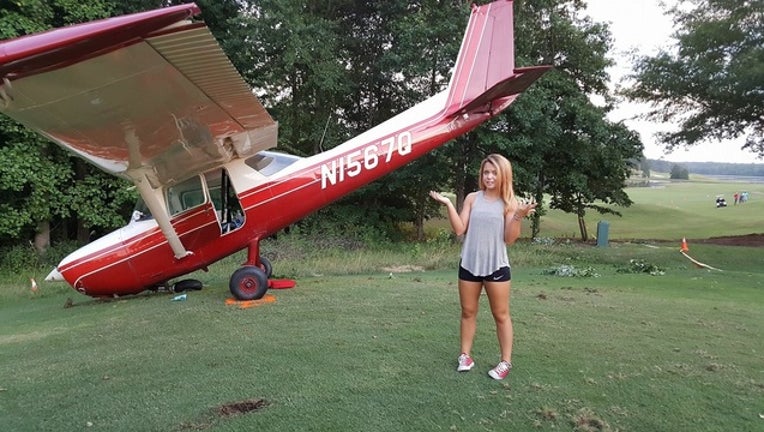 article
PEACHTREE CITY, Ga. - Golfers on the Planterra Golf Course in Peachtree City had quite the spectacle Wednesday. No, it wasn't a hole-in-one and it definitely wasn't par for the course.
A Facebook post Wednesday evening told the tale of the very unusual day on the links.
A rather unsettling sound of an airplane sputtering overhead turned the usually tranquil ambience of the 11th tee into chaos. Golfers quickly peered into the sky fixing their eyes on a red single-engine plane which appeared to be making an unplanned descent.
Moments later, the Cessna 150L was on the grass having just made an emergency landing right in front of those same golfers.
The Peachtree City Police Department and Peachtree City Fire Rescue's Facebook page posted a picture of the aftermath. The front landing gear can be seen in the photo bent completely back.
The caption of the stated the 17-year old pilot managed to walk away without any injuries and no one on the ground was hurt.
"She walked away. That's a good landing to flying folks. Perfectly executed emergency landing it seems. Good job, Sierra!" Matt Waddell replied in the post.
"I was on hole 9 and her plane was sputtering badly. Glad you are OK young lady," Pb Ford posted in reply.
One commenter also jested if she yelled "fore" before the hard landing.
Loretta McGibney offered the advice to "Be sure to hang that prop someplace special. Good work!"
The police and fire rescue page ended the post with a simple "Way to go!!!"
Officials have not said what caused the incident.