'Stop work order' at Atlanta Public Safety Training Center construction site lifted
ATLANTA - A "stop work order" was briefly issued at the site of the future Atlanta Public Safety Training Center by DeKalb County officials Thursday.
According to the order, inspectors found the required silt fencing and other erosion control measures were not functioning as designed.
The land development permits issued on Feb. 2 require contractors "to control soil erosion and sedimentation on the Property during construction, including, but not limited to, silt fences, mulch filter berms, and temporary sediment basins."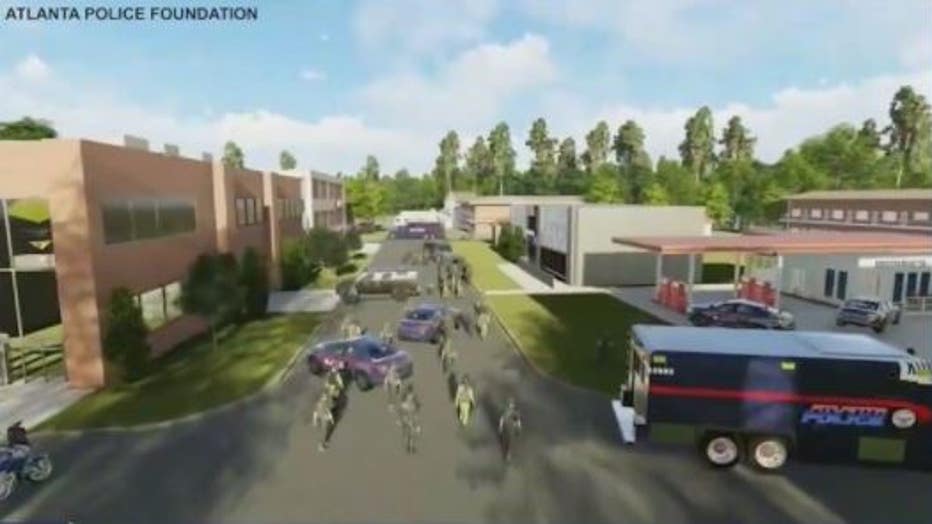 Rendering of proposed training facility for police and first responders in part of Atlanta located in DeKalb County.
DeKalb County officials have since confirmed the order has been lifted and work can resume.
What is the Atlanta Public Safety Training Center? 
In addition to classrooms and administration buildings, the proposed $90-million police and firefighter training center would include a shooting range, a driving course to practice chases, and a "burn building" for firefighters to work on putting out fires. A "mock village" featuring a fake home, convenience store, and nightclub would also be built for authorities to rehearse public safety scenarios.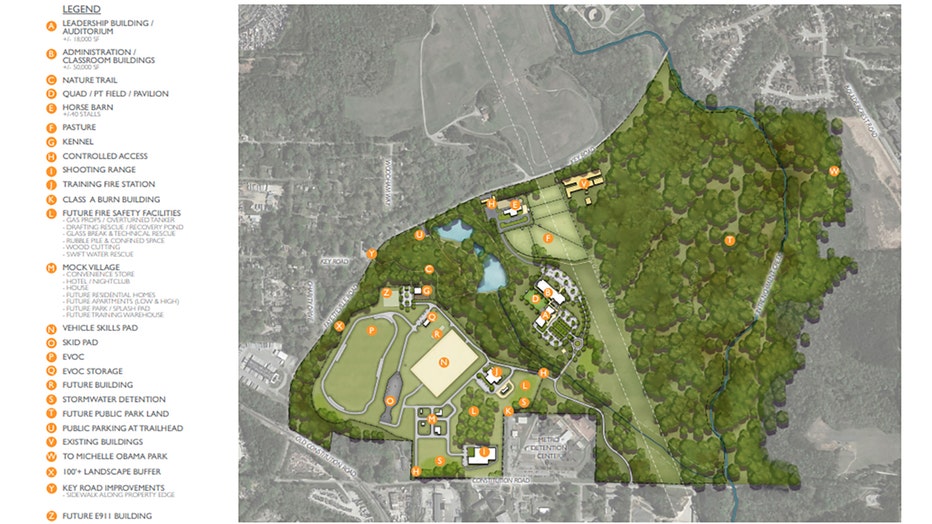 The 85-acre property is owned by the city of Atlanta but is located just outside the city limits in unincorporated DeKalb County, and includes a former state prison farm.
Police officials say the state-of-the-art campus would replace substandard offerings and boost police morale beset by hiring and retention struggles in the wake of violent protests against racial injustice after George Floyd's death in 2020.
Opponents of the training center have been protesting since 2021 by building platforms in surrounding trees and camping out at the site. They say that the project, which would be built by the Atlanta Police Foundation, involves cutting down so many trees that it would be environmentally damaging. Many activists also oppose spending so much money on a police facility that would be surrounded by poor, majority-Black neighborhoods in a city with one of the nation's highest degrees of wealth inequality.
FOX 5 put together a full timeline of the progression of protests over the past two years, including the trooper-involved shooting death of 26-year-old protestor Manuel Esteban Paez.