Woman beats cancer, becomes competitive weightlifter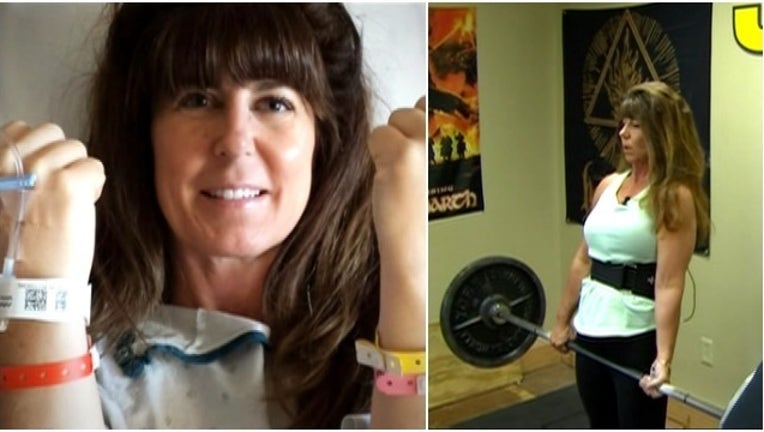 A Minnesota woman is sharing her story after she beat the odds against cancer and became a competitive weightlifter. 
In a weight room full of sweaty guys, Lisa Johnson makes lifting look easy. You would never know when you see her in action that she's not only a competitor in the gym, but outside the gym as well.
She's a survivor. Johnson was diagnosed with stage 2 breast cancer in January 2015. It was a surprise diagnosis and right away a brutal fight. 
"I had a double mastectomy," Johnson said. "Fifteen lymph nodes removed because the cancer was spreading into my lymph nodes." 
In the end, cancer didn't stand a chance and less than a year after being sick, she found herself training in the gym. 
"They called me a genetic freak," Johnson said. 
Recently, Johnson won five trophies in the Wisconsin Power-lifting Competition. 
"And then they gave me best female lifter for the whole competition," she said. 
At 49-years-old, she now goes by "Lisa the power lifter." Quite the finish for the woman who just beat cancer and still has no problem beating the men.
"It was very humbling to watch it," said one man at the gym. "Actually, it brought tears to my eyes."