Winter Weather Advisory issued for north Georgia
ATLANTA - The National Weather Service has issued a Winter Weather Advisory for parts of north and northeast Georgia beginning on Monday afternoon.
Officials say the advisory will start at 5 p.m. Monday and go until 7 a.m. Tuesday.
The advisory affects parts of Dade, Walker, Catoosa, Whitfield, Chattooga, Gordon, Pickens, Dawson, Lumpkin, White, Floyd, Bartow, and Cherokee counties.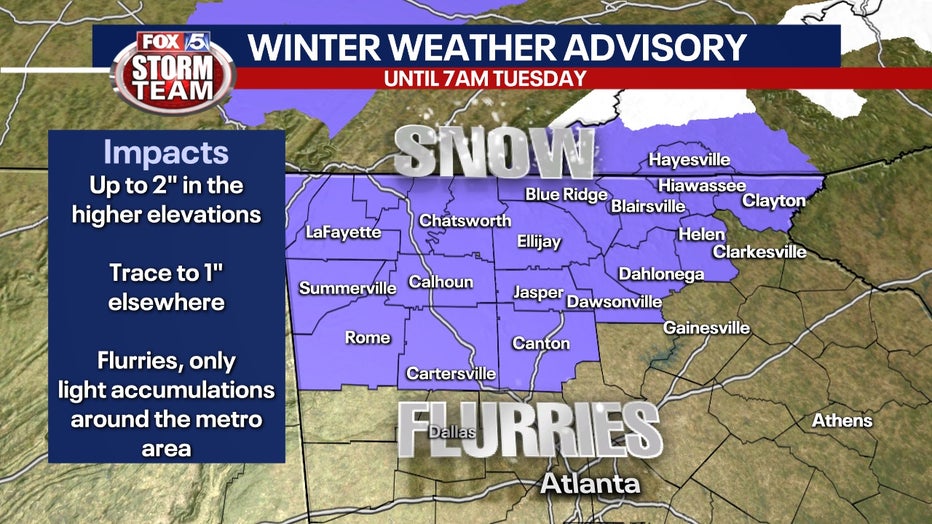 Nov. 30, 2020 (FOX 5 Storm Team)
The FOX 5 Storm Team says that people in those areas should expect snow showers - with accumulations of up to 2 inches in the higher elevations of Murray, Fannin, and Gilmer counties, and up to 1 inch elsewhere.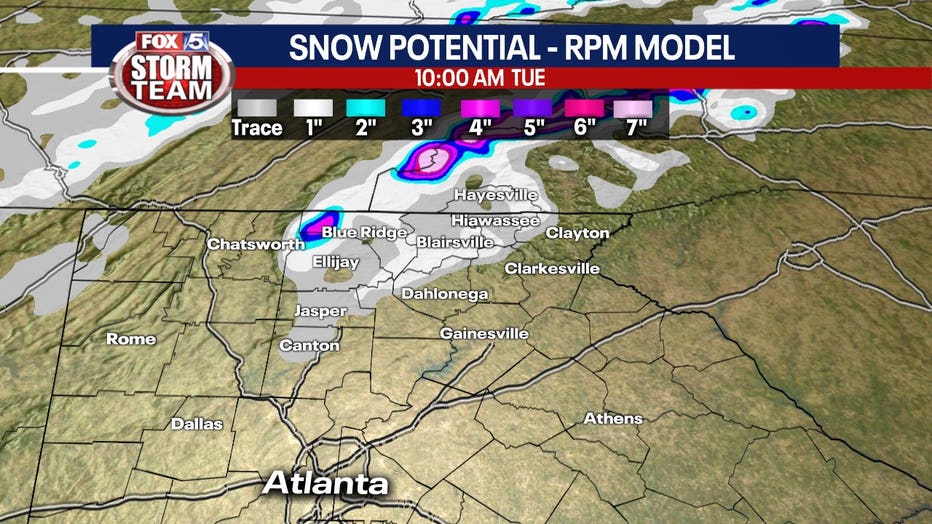 Drivers should expect slippery roads that could affect their commutes Monday night and Tuesday morning.
Temperatures will dip down to 28 to 32 degrees for two or more hours early Tuesday morning.
The breezy winds combined with the low temperatures will have the wind chill values in the teens to the lower 20s.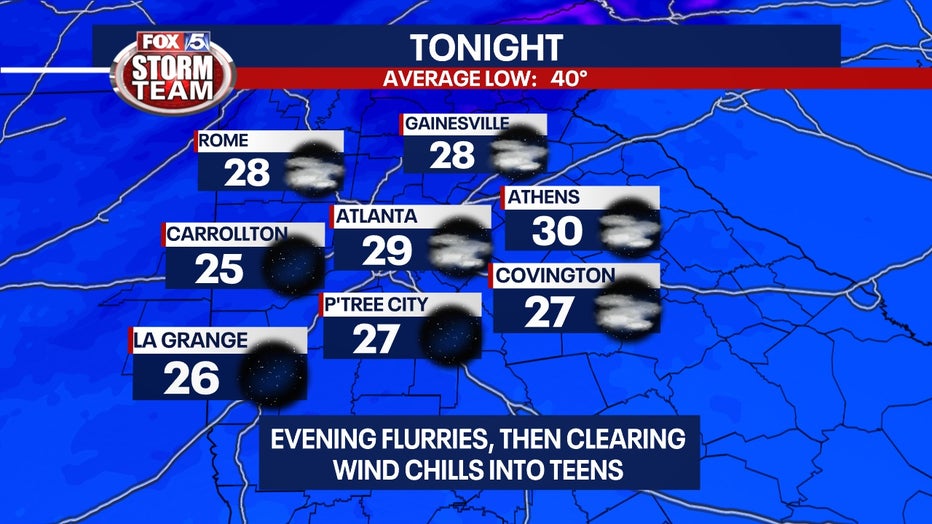 Nov. 30, 2020 (FOX 5 Storm Team)
The cool air is expected to stay with a chance of snow mixed with rain for extreme north Georgia on Friday night into Saturday morning, but only a minimal snow accumulation. 
Residents will want to take steps to protect tender plants, prevent freezing and possible bursting of water pipes, and of course, make sure pets and livestock are inside or sheltered.
Keep up with the latest by downloading the FREE FOX 5 Storm Team app and following @FOX5StormTeam on Twitter.