Officer hospitalized chasing stolen car through Cobb County, police say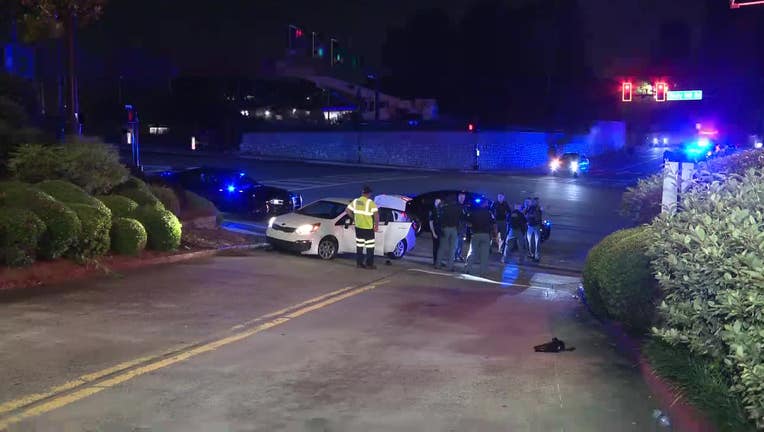 article
COBB COUNTY, Ga. - A chase involving a stolen car ended with a Cobb County officer sent to the hospital early Friday morning, officials say.
Law enforcement authorities tell FOX 5 that the chase began around 4 a.m. near Delk Road and Beltley Road when officers were alerted to a vehicle that matched the description of being involved in multiple auto break-ins.
The chase ended on Windy Hill Road and Leland Drive, when officials say the driver of the reportedly stolen car lost control and crashed.
After the crash, police say three suspects ran from the vehicle with one of them dropping a gun during their escape.
An unidentified officer spotted one of the suspects and tried to chase them down a hill but fell, injuring his foot and leaving him with cuts and bruises. Medics transported him to Kennestone Hospital for treatment.
A K-9 officer tracked down one of the suspected car thieves. The two others remain not in custody. 
Officials say they recovered three gunsduring the incident - two of which had been reported stolen.
If you have any information that could help with the investigation, call the Cobb County Police Department.