SWAT catches burglar hiding in Cobb County shopping center's ceiling
COBB COUNTY, Ga. - Cobb County police say a burglar tried to hide in the ceiling of a shopping center to avoid SWAT officers. 
SKYFOX 5 flew over the scene on Windy Hill Road near Drachten Drive between Interstate 75 and Cobb Parkway Tuesday morning.
According to authorities, officers responded to Stop & Shop at the shopping center after someone set off an alarm at the store.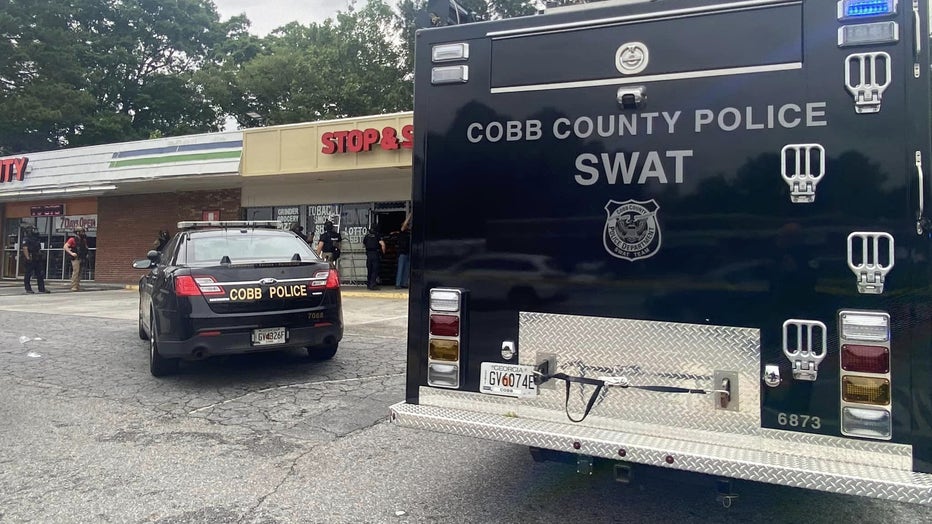 When officers confronted the man near the front door, police say he ran back inside the building.
After a standoff with SWAT that lasted hours, the man surrendered to police at around 9:30 a.m.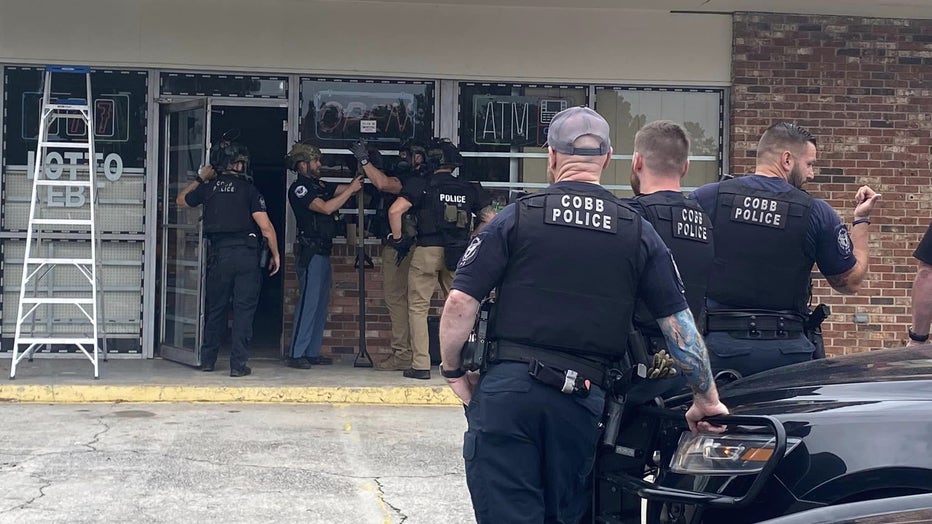 Police have not identified the person or said what charges they may be facing.