Who will Gov. Kemp choose to replace indicted Douglas County commissioners?
DOUGLASVILLE, Ga. - With 40 percent of the Douglas County Commission currently suspended after indictment, the remaining members met Monday morning promising citizens won't notice any difference.
"The business of this county will continue," said vice chair Tarenia Carthan from the chairman's seat. "We have three competent commissioners that the voters have voted into office."
It's up to Gov. Brian Kemp to decide who else will join them.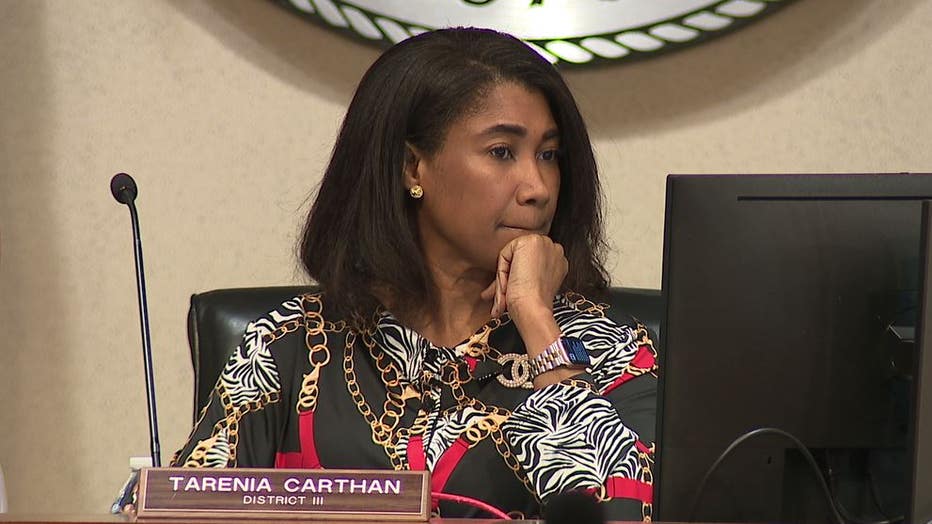 Vice Chair Tarenia Carthan took over for indicted chairman Dr. Romona Jackson Jones.
Last week, Kemp suspended chairman Dr. Romona Jackson Jones and Commissioner Henry Mitchell. The pair are part of a criminal case involving alleged bid rigging. Mitchell hasn't commented since his indictment. Jackson Jones said she is innocent.
According to a spokesman, the chairman's county-issued car has been returned. The two turned in their county key cards last week.
Kemp will choose their replacements. They will serve until the indicted pair are acquitted, or a special election can be held.
With two Democrats and one Republican left on the commission, Kemp has an opportunity to shift the balance of power.
But would he?
No one from Kemp's office responded to requests for comment. It's not clear when he will make his decision.
But it is clear the scandal has worried an already fractured community where Democrats took power after the 2016 election.
"It is all in the Governor's hands," emailed Douglas County Democratic Party Chairman Dr. Robin Zuniga-Ortega to the FOX 5 I-Team. "The county will work with whomever he appoints. We look forward to the next election and a positive conclusion to this situation."
Republican Linda Cripe blasted commissioners in the meeting.
"I've never been more pissed than I am now at the behavior of the actions of the elected officials in this county," she said. "Every citizen in this county should also be pissed."
It's certainly a political football. How does a Republican governor go about replacing two Democrats in such a sensitive environment? One option before him: go with the football legend.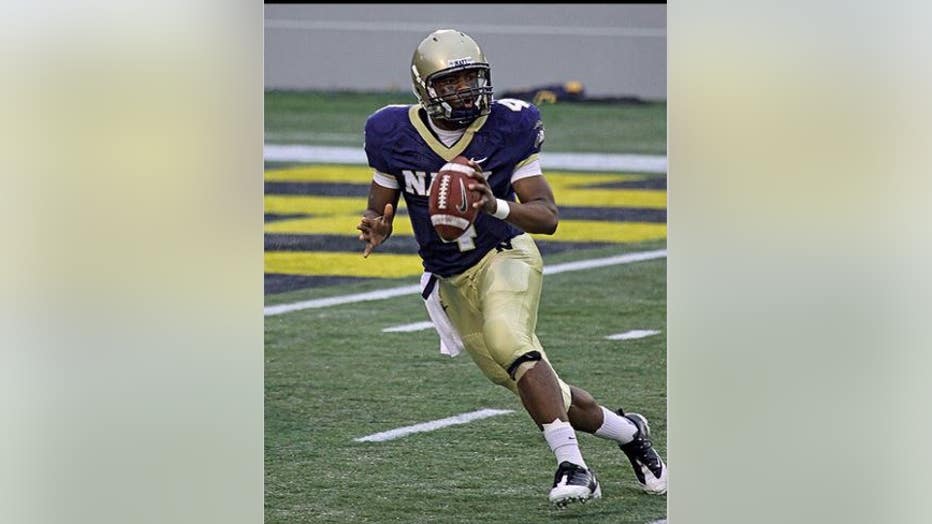 Ricky Dodd set the season rushing touchdown record for a QB when he played for Navy. He moved back to Douglas County last year.
Cripe and others have recommended Kemp consider former Douglas County football star Ricky Dobbs. Now 35, Dobbs played at the Naval Academy where he broke a national record as a running quarterback.
In 2010, he told an interviewer he planned to run for president in 2040. After fulfilling his eight-year Navy commitment, Dobbs returned home last year to teach at Douglas County High School.
"Why not try to be in the mix and try to shine a positive light and show them what Douglas County is really all about," Dobbs told the FOX 5 I-Team during a break from class. "I adopted the change (idea) from Michael Jackson. If you want to see change in the world, it starts with you. So... why not me?"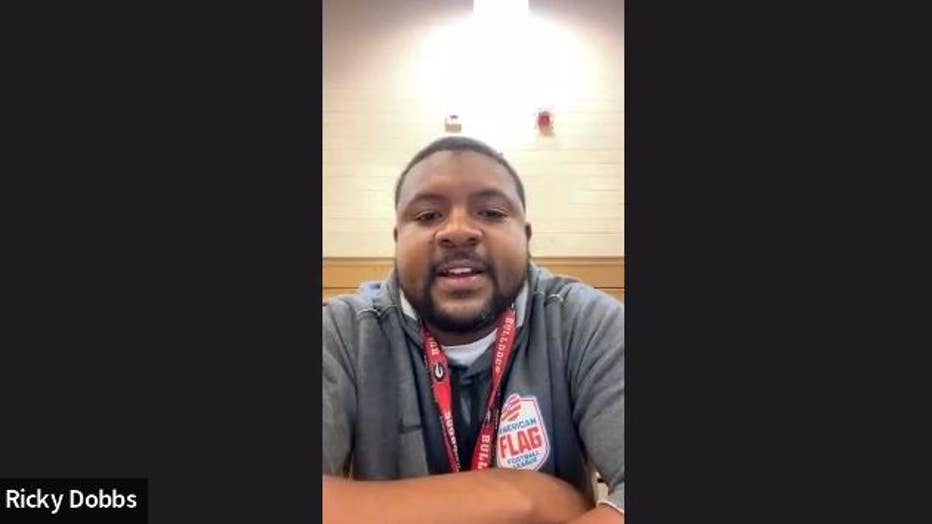 Ricky Dobbs wouldn't disclose his party affiliation "until I have to," he smiled. Democrats currently hold a 2-1 advantage on the commission.
Dobbs said he hasn't heard back yet from the governor. He also wouldn't disclose his party affiliation.
"I have a more of an independent view because I agree with a lot of things with both parties and I feel like that's the way the American people in general (feel)," he said.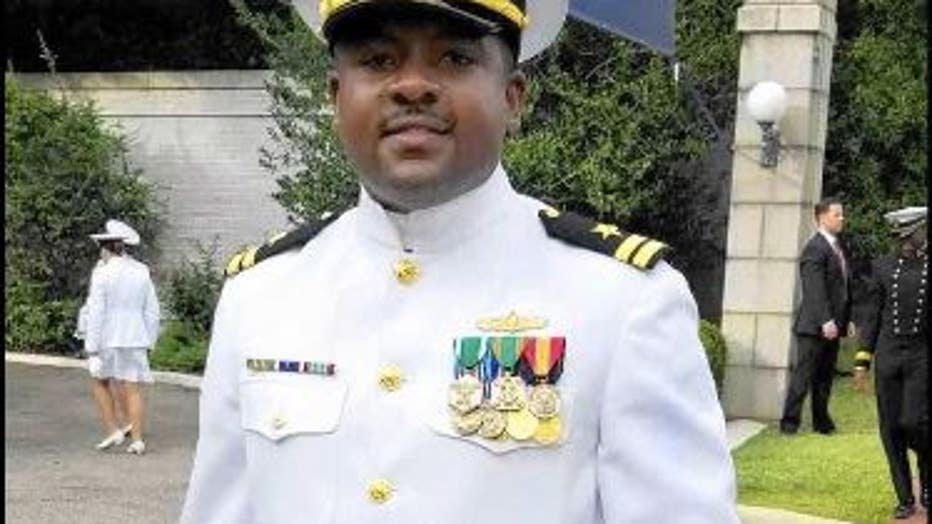 Retired Naval Officer Ricky Dobbs is among several names given to Governor Brian Kemp to replace one of the indicted Douglas County commissioners
Dobbs also lives in District 1 which would qualify him to replace Mitchell or the chairman. Commissioners make around $35,000. The chair is a full-time position with a salary of $120,000. Dobbs said he would accept either.
"I don't care who it is as long as it's somebody we can trust," said Cripe whose group provided Kemp with additional names. "Someone who has an image of what Douglas County should be. Because I think that what we've done is we've gone astray."
All five defendants in the bid rigging case are scheduled to be arraigned April 18.