Where and what to eat in metro Atlanta | July 2023
article
ATLANTA - Here's the latest restaurant news from the metro Atlanta area. We have info about special events, openings, new menu items and more. If you'd like for us to add something to this roundup, please send an email with details to joyce.lupiani@fox.com. Last update made July 20, 2023. 
EVENTS
ZunziFest is happening July 11 at its locations in Atlanta, Savannah and Tybee Island. Members of Zunzi's + Zunzibar's text community are invited to stop by any location to receive a free regular Conquistador or a vegan option upon request from 11 a.m.-3 p.m. Zunzibar, the beach-themed bar with locations in the same building as Zunzi's in downtown Savannah and a standalone store on Tybee Island, will be offering all of its usual signature cocktails and drink specials during ZUNZIFEST!. To join the text community and receive a link for more details about ZUNZIFEST!, text "ZUNZIFEST!" to 912-207-7551. A portion of the proceeds will benefit Marine Reach Global. 
Cooks & Soldiers next stop on the San Pellegrino dinner series is Bayonne. The immersive dining experience on July 13 offers a curated menu inspired by the region, spotlighting some of its most beloved bites including truite (grilled turbot), tarta de chocolate + optional wine pairings. Reservations required.  
Select in Sandy Springs is celebrating Bastille Day with a special five-course wine dinner on July 12 for $150. Menu highlights include dressed oyster with sea beans, melon and pink peppercorn; caramel saffron pasta; and whole peach cheesecake, all paired with French wine.
La Madeleine locations in Atlanta are celebrating Bastille Day by offering guests a free classic French baguette with any purchase on July 14. The French café is also offering a limited-time red, white and blue pastry, the Liberté Tarte, that features fresh blueberries, whipped cream and raspberries as it represents both the French and American flags. The festive treat can be enjoyed for both Bastille Day and Fourth of July celebrations, available through July 14. 
Bistro Niko is hosting a garden-inspired Bastille Day event from 6:30 to 10 p.m. July 14 with classic French food, cocktails and live entertainment. Tickets are $49. 
Serena Pastificio in Colony Square is hosting a summer rose party from 3 to 7 p.m. July 14. Sample more than a dozen rosés including Castello di Bossi Rosato and Tiamo Organic Prosecco Rosé. Tickets include passed hors d'oeuvres and items from the restaurant's new small plates menu. 
La Tavola's annual tomato tasting is happening from noon to 3 p.m. July 15 and 16. Snack on hand-pulled mozzarella, hand-made ravioli & Georgia garden tomatoes, while shipping specially selected Italian wines & more. Tickets are $75 and includes a take-home gift of tomatoes, pasta, olive oil & La Tavola's pomodoro recipe. 
Amore e Amore is launching its Feast at Hogwarts, a four-course prix-fixed dinner with options including pasta rigatoni, Caesars salad, veal scallopini and an assortment of desserts, beginning July 11. The restaurant's a la carte menu will also be available. Cost is $90 per person. 
BeetleCat is hosting a Shark Week Luau from 1 to 4 p.m. July 16. There will be games, costume contests, a live DJ, luau-style pig plate, shote pig roast, cocktails and bites. Tickets are $45 and includes food and 2 drinks. 
Marcus Bar & Grille is offering Sunday Supper & Spins every Sunday beginning at 5 p.m. Enjoy a whole fried yardbird plus sides family style alongside the regular menu. 
Double Zero is offering a pizza tossing class at 6 p.m. July 18 and Aug. 22. Learn how to make your own pie while you sip and snack. Tickets are $55 per person. 
Palo Santo offers Wine Wednesday from 5 to 11 p.m. every Wednesday. Enjoy specially selected wines by in-house sommelier, Dawit Abera (including half-priced bottles), and a menu handcrafted every week by Chef Santiago Gomez. Reservations suggested. 
The Hello Kitty Cafe Truck is making a stop in Atlanta this weekend from 10 a.m. to 5 p.m. July 22 at Perimeter Mall near Urban Outfitters. Limited-edition items and collectibles include a new hoodie, a new t-shirt, a Hello Kitty Cafe lunchbox, a Hello Kitty Cafe tote, a rainbow thermos, enamel pin sets, cookie sets and more.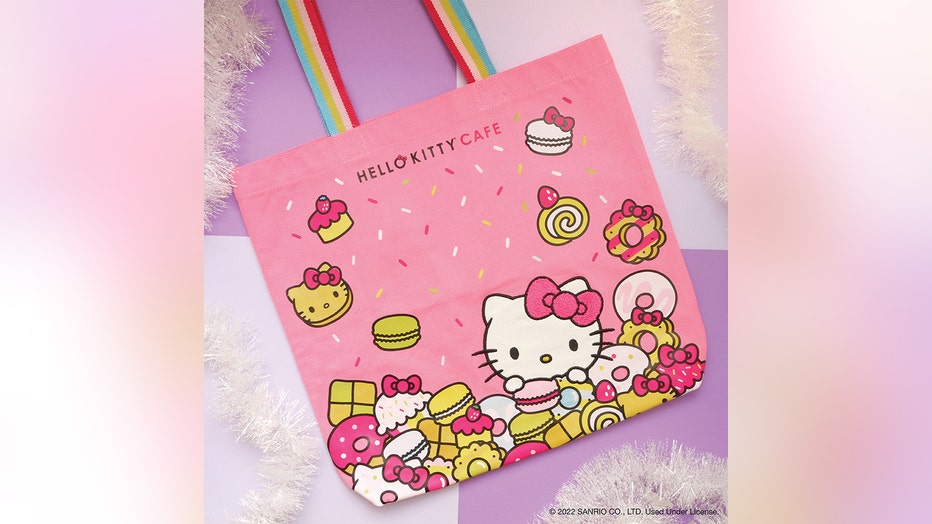 The annual Fetes de Bayonne is taking place 1 to 5 p.m. July 23 at Cooks & Soldiers. There will be live music, Basque specialties and C&S classics. Tickets are $50 general admission, $70 VIP. 
National Tequila Day is July 24 and CT Taqueia and Cantina at Halycon is hosting the ultimate fiesta from 6 to 10 p.m. Enjoy a live DJ, tantalizing tequila flights and an array of tasting opportunities. Drinks specials include $20 Clase Azul Plata, Clase Azul Reposado and Don Julio Rosado. All tequila flights ordered from the menu will receive a side of queso! 
JINYA Ramen Bar is celebrating its 13th anniversary July 24 and July 25 by offering its top three ramen bowls and the most popular chef special ever -- Karaage Chicken Ramen -- for just $13 at all locations. They are also offering $3 small plate deals on JINYA buns and 2 pc. crispy rice and spicy tuna. And, there will be giveaways at each of its locations.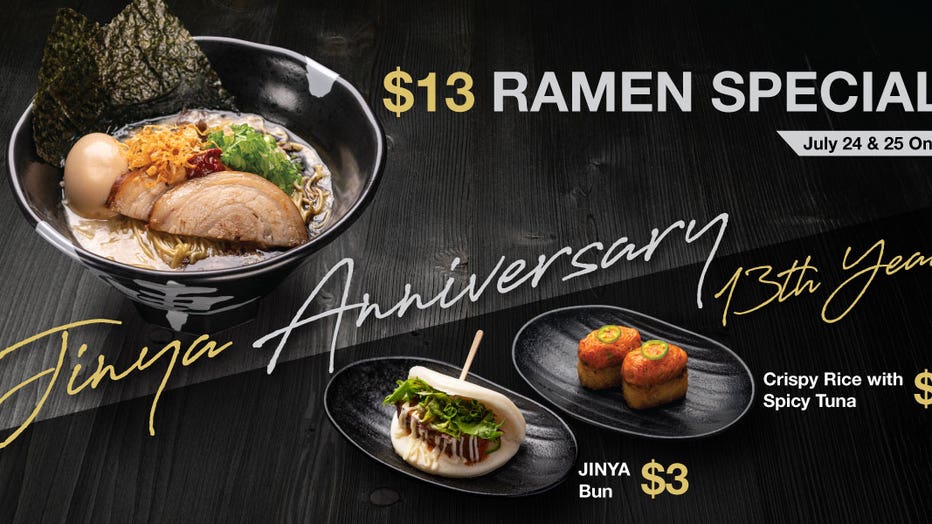 Wild Heaven West End's Crab Trap and Tap summer party is happening 1 to 5 p.m. July 22. Tickets include steamed Maryland blue crab, a Low Country boil, a cash bar including Old Bay-rimmed Emergency Drinking Beer Micheladas and live music. Tickets are $69. 
The Marg & Taco Fest is happening 3 to 7 p.m. July 22 at Live! at The Battery. Tickets include on free margarita and three drink tickets. There will be live music, local vendors, games and photo opps. Tacos and other Mexican food will be available for purchase from food trucks. Tickets are $30. 
Duck Donuts (multiple locations) is inviting guests to celebrate National Sprinkle Day this weekend (July 22-23). Any guest who purchases a half dozen in-shop, online or through Duck Donuts Rewards app will receive a free Sprinkle Day Box, featuring one Vanilla Confetti and one Chocolate Confetti donut.  
Several restaurants are celebrating National Tequila Day on July 24. AltaToro in Midtown is offering an avocado margarita made with Herradura Blanco, Curaçao, avocado, jalapeno-infused agave and lime, a great pairing for the refreshing gazpacho. Chido + Padre's in Buckhead is offering $10 bloody Marias during brunch on July 23 and a complimentary tequila tasting table from 3 to 6 p.m. with the purchase of any entree and tequila flight features. A DJ will provide party tunes from 5 to 8 p.m. Red Pepper Taqueria, with locations in Dunwoody, Briarcliff, Brookhaven and Buckhead, is offering specials July 22 through 24, including $5 house margaritas, $8 Tanteo Jalapeno cocktails, $4 spicy watermelon shooters and half off shots of El Jimador and Casamigos. All Tin Lizzy's locations will also offer specials, including $8 strawberry cucumber Teremana shots and $4 TLC margaritas on July 24.   
Grand Tasting Westside on July 25 will feature unlimited tastes from 25 local restaurants and more than a dozen wine, beer and cocktail tastings plus a dessert bar. There will also be live music and live cooking demonstrations. Happening 7 to 10 p.m. at the Foundry at Puritan Mill. Participating restaurants include Bastone, Wagamama, Fox Bros Bar-B-Q and Delbar. A portion of proceeds will benefit local nonprofit organizations including Giving Kitchen, Atlanta Ronald McDonald House Charities and Second Helpings Atlanta. 
The Clayton County Library System will host Roll, Read & Feast at their headquarters in Jonesboro from 4 to 7 p.m. July 26. Food trucks will be present to serve hot food and frost beverages to bring awareness to the libraries resources. The event will repeat on Aug. 16, Sept. 20 and Oct. 18. 
VUES Lobby Bar, inside the Omni Atlanta Hotel at CNN Center, is inviting tequila and whiskey lovers to check out their Extraordinary Awaits summer social series from 6 to 10 p.m. every Thursday. In addition to handcrafted cocktails, DJ EU, the official DJ for Atlanta United, will spin tunes. Additionally, the Omni Atlanta Hotel is offering special room accommodations for event attendees. 
DQ (multiple locations) is bringing back their Miracle Treat Day on July 27. On Miracle Treat Day, when fans purchase their favorite Blizzard Treat at participating DQ locations, $1 or more will be donated to Children's Miracle Network Hospitals to benefit local children's hospitals – a longtime charitable DQ sponsorship. 
Taco Mac (multiple locations) is celebrating National Wing Day (July 29) by offering an unbeatable deal of 50% off its delectable six-pack and single-pack (10-count) wings exclusively on National Wing Day. Wing lovers can take advantage of the deal at any Taco Mac location or order wings online for pick up, curbside or delivery. Please note that popular third-party food delivery platforms, including Uber Eats, DoorDash, and Grubhub, will be temporarily turned off for this day only. Taco Mac also is introducing three new limited-time-only sauces that will be available from July 29-Aug. 4. 
NEW RESTAURANTS/BARS
Toast on Lenox is hosting a grand opening celebration from 6 to 9 p.m. July 20 at 349 14th St. NW. Toast on Lenox is a New American brunch spot with menu items such as Bananas Foster French toast with caramel rum sauce-charred bananas; beef short rib breakfast skillet with eggs, roasted potatoes, peppers, red onion confit, scallions, chives and horseradish aioli; ricotta pancakes with honeycomb butter, berries; lobster sweet potato waffle with salted caramel praline sauce, vanilla cream; and Mississippi fried catfish and grits with a Cajun crawfish sauce. After the opening, the restaurant will be open 9 a.m. to 4:30 p.m. Wednesday to Sunday. 
TOAST ON LENOX APPEARS ON FOX 5 ATLANTA
Rreal Tacos has opened its newest location in Cumming at The Collection at Forsyth at 410 Peachtree Parkway. This expansion marks a significant milestone for the restaurant as owners Damien Otero and Miguel Hernandez venture outside the perimeter (OTP) of Atlanta for the first time. Rreal Tacos offers authentic Mexican street food, tequila and mezcal. 
Bojangles has reopening its Cartersville location. The extensively remodeled Bojangles showcases the brand's newest interior and exterior decor, all new exterior signage and new interior digital menu boards. Bojangles is located at 459 E. Main St. 
Flavorful Food Truck Friday is happening 5 to 8 p.m. July 21 at the Carl Rhodenizer Recreation Center in Rex. Sponsored by District 1 Commissioner Dr. Alieka Anderson. There will also be music and a raffle. 
Laurel Canyon Brewing in Canton is celebrating its grand opening July 20 to 23. The owne, Rob Baggio, began brewing at home in 2014 after receiving a one-gallon kit from his son as a Christmas present. Now, he has his own neighborhood brewery offering fresh beer and a gathering place for the community. 
Chipotle has opened its first location in the Lindberg neighborhood at 2571 Sidney Marcus Blvd. NE. The restaurants is located just outside the MARTA Lindberg Center subway station and features a walk-up window.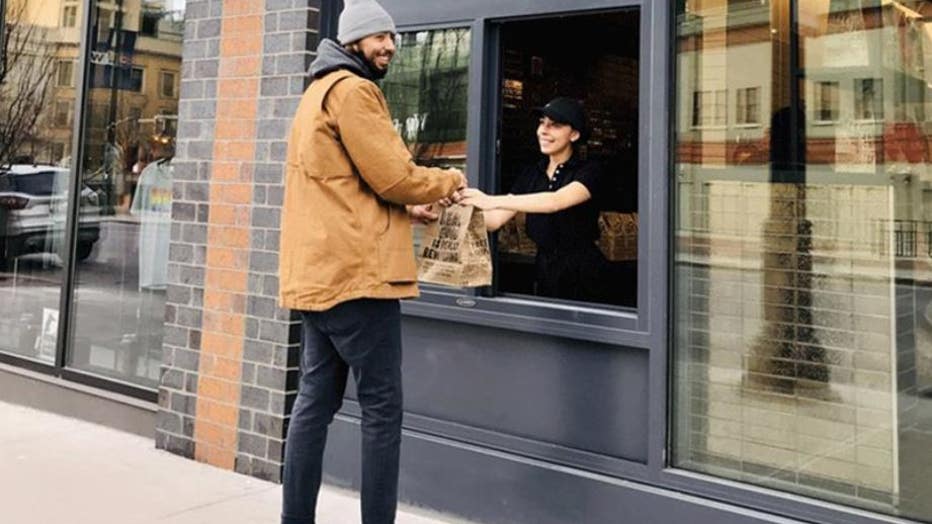 The Florida-based Planta has opened inside 99 Krog St. Menu items include Bang Bang Broccoli, 1,000 Layer Potatoes, Avocado Lime Tartare and Udon Noodles, in addition to a full bar. It's the first vegan restaurant at Krog Street Market. 
Dryver Bar, which is dedicated to Formula One Racing and draws inspiration from the Emilia-Romagna region in Italy, also known as Motor Valley, is now open in Buckhead Village. The bar seats 45 guests with 6 seats at the bar. The 10 cocktails on the menu seek to teach guests about Formula One terminology. Drink names include Lock Up, Safety Car, Brake Balance and Paddock Club. Reservations are available from 7 to 11 p.m. and walk-ins are welcome afterward.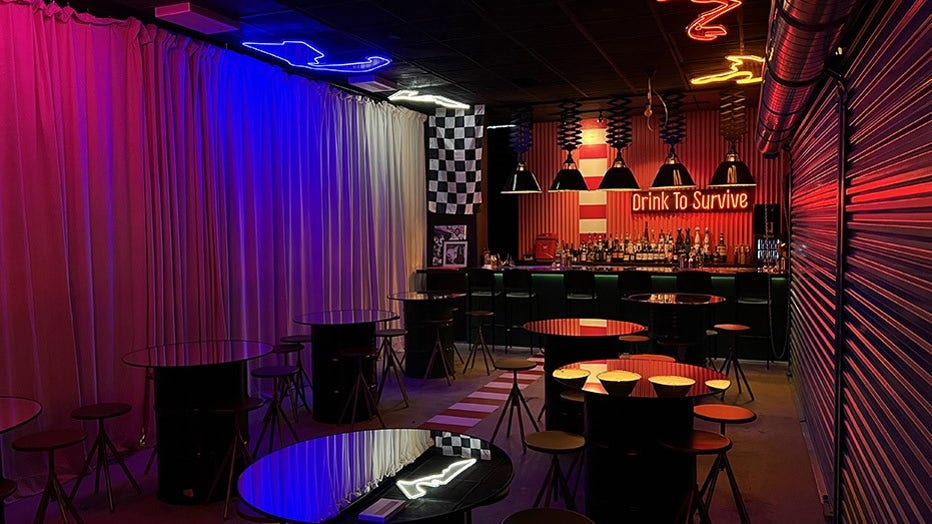 Fishmonger has opened its third location on the westside at 1025 Howell Mill Road in the former La Fonda Latina space. Menu items include blackened grouper, tuna melts, sandwiches, a raw bar and more. 
Rush Bowls, a Colorado-based fast-casual restaurant known for fresh and healthy meals in a bowl, opened July 1 at 230 Hammond Drive in Sandy Springs. The store features blended fruit/veggie bowls and smoothies, alongside grab-and-go protein bites and specialty products for pups. 
NEW MENU OFFERINGS
Sugar Factory is offering the Red, Whit & Boom Insane Milkshake through July 4. It's made with vanilla soft serve and cookie dough ice cream with a mix of red, white and blue sugar crystals and candy stars. It's topped with whipped cream, strawberry-flavored rock candy, and assorted fast food and cola gummies. 
Whataburger is offering several fan favorites for a limited time including Whataburger Jalapeno Cheddar Biscuits, Whataburger Southern Bacon Double, Whataburger BLT and Whataburger Banana Pudding Shake. 
Flight Club Atlanta is introducing Hungry Hour Monday through Friday. Enjoy drool-worthy $8 flatbreads and sliders and cocktails made with botanical-infused flavors and fresh ingredients. Hungry Hour happens 4 to 6 p.m. Mondays through Thursdays and noon to 6 p.m. Fridays.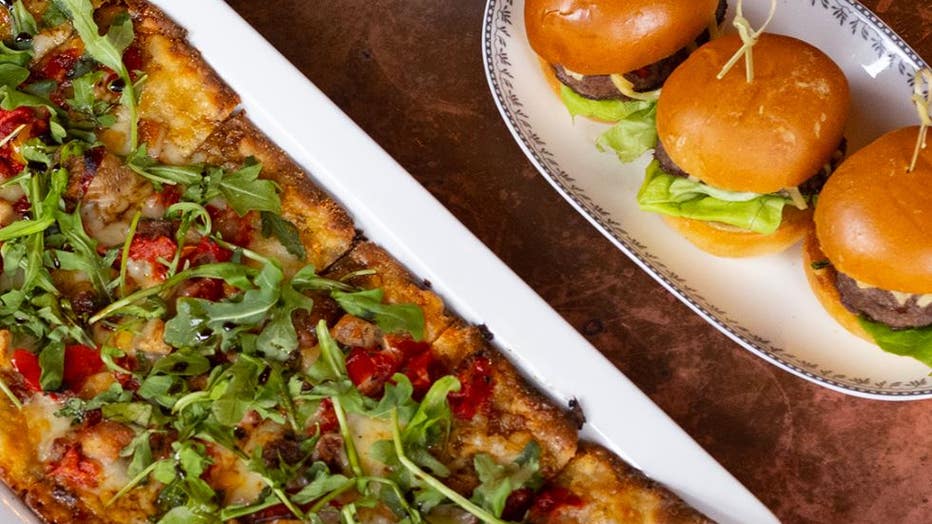 Newk's Eatery has added several limited-time items to its menu for the summer. They include the Green Goddess Salad; Watermelon Fet Salad (with chicken), Chicken Avo Club Sandwich, and Lemon Cake. Newk's is also giving away one 7-day Norwegian Cruise for 2 people this summer. 
Carrabba's Italian Grill is offering a new $7 Happy Hour. Bites include Bruschette Caprese, Meatball Sliders, Shrimp Focaccia Bites, Vegetable Focaccia Bites, Mezzaluna Fritte, Calamari and Truffle Fettuccine Cacio e Pepe.  Aside from the Calamari, the $7 Bites are available exclusively during Happy Hour. They are also offering $7 cocktails including Pear Spritz, Pomegranate Martini and Italian Old Fashioned. 
OTHER
Southern Belle in the Poncey-Highland neighborhood is returning to its original format. The relaunched Southern Belle will offer an a la carte menu of shareable dishes showcasing international flavors and made with local ingredients presented in a style and setting that Chef Joey Ward calls "authentically Atlanta." One example that celebrates these local ingredients is the cold smoked pork belly with chili garlic crisp, Georgia peaches and Coca-Cola reduced with Chinese black vinegar. Southern Belle is also launching "in-flight cocktail service" with house-bottled craft cocktails in travel-size glass bottles presented tableside via the restaurant's decommissioned Delta Air Lines beverage cart. Southern Belle is closed until it reopens July 13.