WATCH: Protesters take to the steets of Philly ahead of 2016 DNC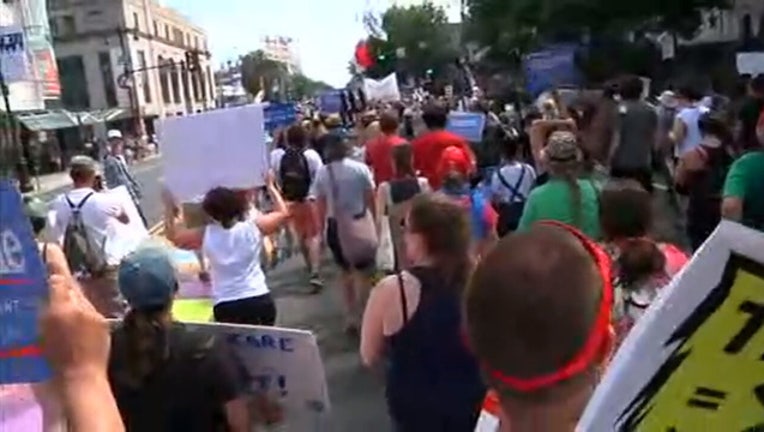 Protesters took to the streets of Philadelphia ahead of the 2016 Democratic National Convention.
App users: Click here to watch the YouTube clip

*Note: The above video is RAW and UNEDITED
Video courtesy: FOX News
WASHINGTON (AP) — Bernie Sanders wants the head of the Democratic National Committee to step down, after leaked emails suggested the party played favorites during the presidential primary contests.
The Vermont senator tells ABC's "This Week" that Debbie Wasserman Schultz should resign immediately. Sanders says emails posted to the website Wikileaks prove what he has believed all along: that the party was backing his rival Hillary Clinton from the start.
A Democratic delegate from California says there are serious discussions underway to challenge Hillary Clinton's pick of Tim Kaine as her running mate.
Norman Solomon, who supports Bernie Sanders, says there is talk among Sanders' delegates of walking out during Kaine's acceptance speech or turning their backs as a show of protest.
Solomon said he believes a "vast majority" of Sanders delegates support these kinds of protests to express their dismay. They're concerned that Kaine isn't progressive enough.
The latest political headlines