WATCH: Kissing couple oblivious to armed robbery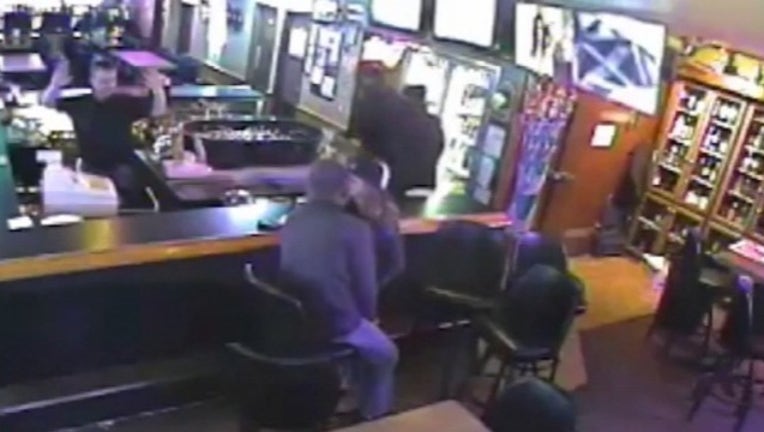 BILLINGS, Mont. - A Montana couple proved nothing can come between a good kiss, not even a robbery. 
Police in Billings are on the hunt for three armed suspects seen in surveillance video robbing a bar and casino early Monday morning.
In the video, everybody else is seen putting their hands up when two men and a woman stormed in. However, the lip-locking couple, who appear to be oblivious, kept hugging and kissing through the whole thing. 
Luckily, no one was hurt. 
App users: Watch video here