WATCH: Ivanka Trump's baby crawls for 1st time inside White House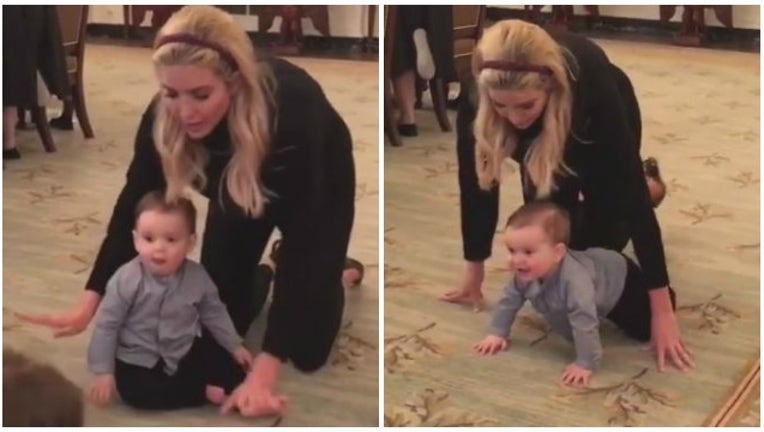 Ivanka Trump shared a Facebook video of her 10-month-old son crawling for the very first time. However, unlike most babies, Theodore's first crawl happened inside the White House.
"There were so many incredible milestones this past weekend -- including one for baby Theodore who crawled for the very first time in the White House!" Ivanka said on Facebook. 
The video has more than 660,000 likes. 
Ivanka Trump and husband Jared Kushner have three kids. Arabella and two sons: 3-year-old Joseph and Theodore.