WATCH: Dog throws fit over stolen bed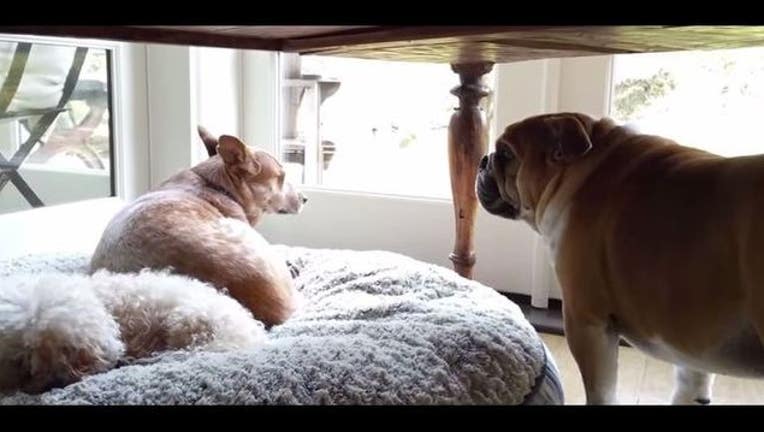 article
A very persistent Bulldog is not too thrilled when he finds another dog on his bed.
Watch the adorable YouTube video as the Bulldog throws a temper tantrum when he realizes exactly what is going on.
He huffs and puffs and finally realizes in the end that "sharing is caring." The end of the video will put a smile on your face!
YouTube video credit: ivnmacis.
APP USERS: Click here to view the photo gallery!