WATCH: Adairsville Police 'Whip' and 'Nae Nae'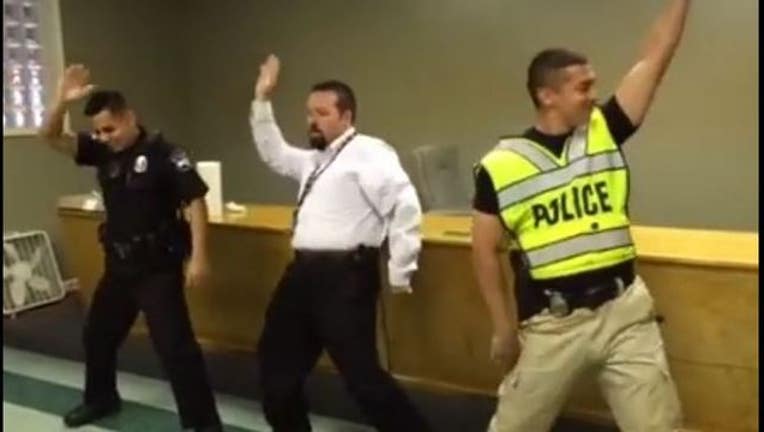 article
ADAIRSVILLE, Ga. - A video of three Adairsville police officers dancing is quickly becoming popular and it's guaranteed to make you smile!
In the video, Officer Villalobos, Chief Gillman and Officer Garcia do the "Whip/Nae Nae."
The Adairsville Police Department shared the video on Facebook Wednesday. It was uploaded by Facebook user "G.i. Jane." It has been viewed more than 100,000 times.
"We were posed with a challenge… We hope this is close to the officer jump roping. This may be the best minute of your life!" Adairsville Police said.
They clearly had a fun time recording the video because they couldn't stop laughing during their "performance."
Watch the video below... you won't be sorry! 
App Users: Click here to watch the video.