Popular berry-picking farm holds ticketholders responsible for accidents, even if the farm is 'negligent'
OCONEE COUNTY, Ga. - Washington Farms in Oconee County is popular for berry picking and hayrides, and it sees thousands of visitors a year. 
Whatever your reason for dropping in, the fine print in that online ticket purchase is mandatory reading for anyone chaperoning a child.  A child was seriously injured on the playground there, and according to court records, the family friend who took her is being held accountable. 
The berries, the sunflowers, and the corn mazes are big attractions, but thousands of guests and schoolchildren who pass through on field trips come for the games as much as anything. There's paintball and human foosball. And, oh boy, the playground. 
"Our motto is making memories at Washington Farms," owner John Washington told FOX 5 back in May. 
And yes, memories are made. Kyra Powell certainly has one - a big one from October two years ago.
"My friend and her mom, we were just going to the playground," she told the FOX 5 I-Team.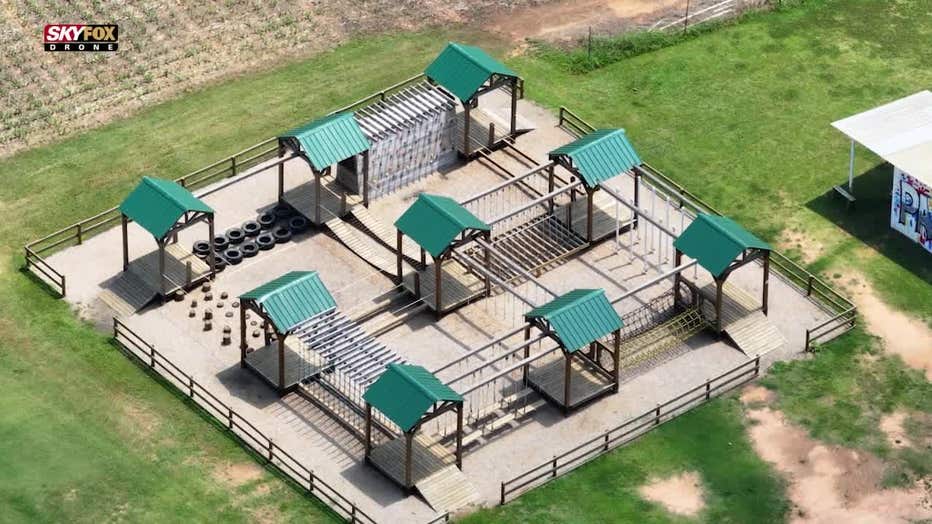 She was 11 years old, making her way across a low ropes course. It's a tightrope game that is designed to be a challenge to stand on. Washington Farms said in a court document that Kyra Powell was running on the metal barrel in violation of the rules. 
This is what she remembers:
"I remember a giant circular metal pole. Really slippery."
And Kyra, stepping onto the platform to get off, fell. Again, court documents obtained by the FOX 5 I-Team show both the Powell family and Washington Farms agree that"an exposed bolt" on the playground equipment snagged her tights, resulting in a leg injury.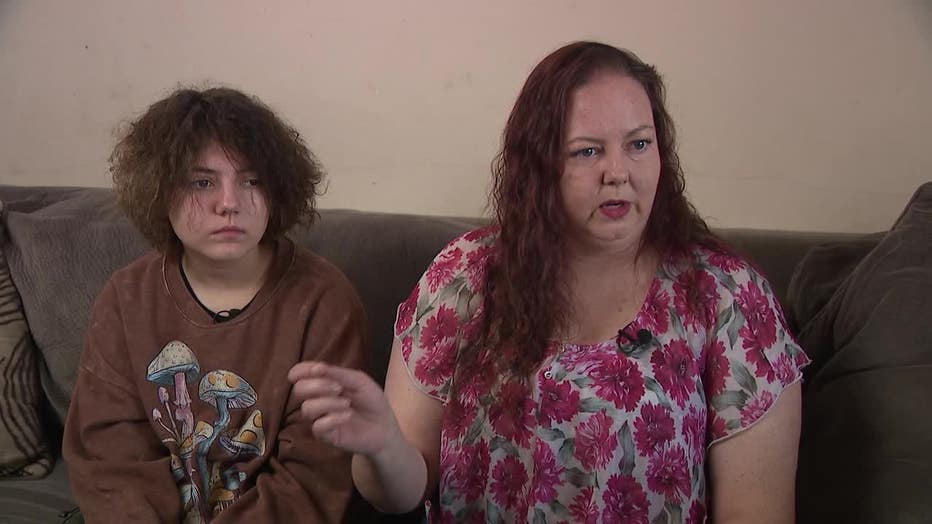 Amanda Powell, her mother, rushed an hour away to the ER to meet her. She quickly realized the injury was not child's play. 
"When we were back there fixing her up, they were discussing skin grafts," she recalled. Instead, they opted to stretch it tightly and stitch it. She has been left with a sizable and noticeable scar. 
"Maybe eight months later, she had scar reduction surgery," Amanda Powell said. "She has had physical therapy for a long time."
And it still hurts, Kyra, now 13, said. 
"It'll kind of feel like a ton of little needles kind of stabbing at it," she said.
This young teen is embarrassed by how it looks. The Powells sued Washington Farms. 
The lawsuit claims Washington Farms failed "to maintain" the playground equipment by having an exposed bolt jutting out. 
Georgia voluntarily follows the guidance of the Consumer Product Safety Commission for public playgrounds. Georgia's Department of Early Childhood Development says it considers "protruding bolts and screws" on playgrounds they inspect to be "a hazard." The CPSC says bolts should be nearly flush with the surface.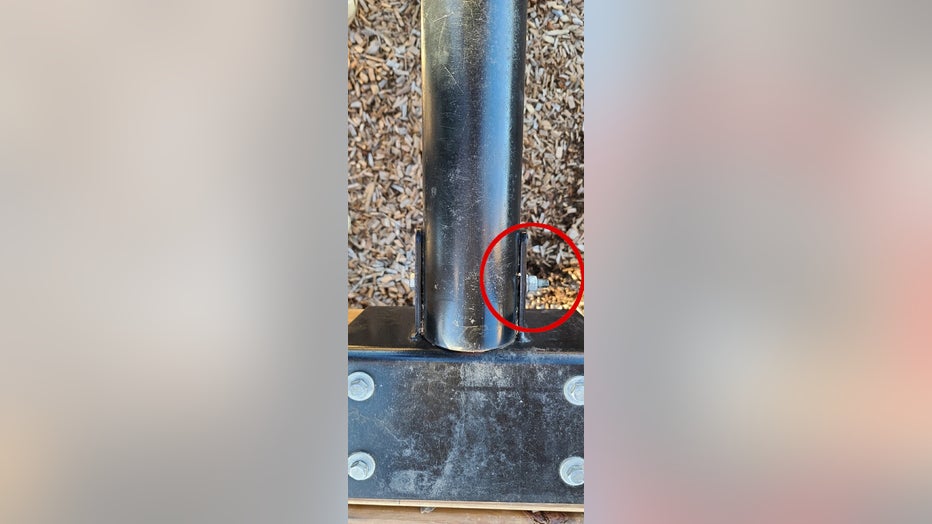 City parks generally cover bolts, often with a hard plastic coating, but Washington Farms' play structures are on private property. Georgia's Agriculture Department, Insurance Commissioner's office, and local departments like Parks and Recreation told the FOX 5 I-Team they have no authority over Washington Farms' playgrounds. 
But here's the twist for anyone who plans to chaperon children at Washington Farms. You can find it in the fine print of that online ticket purchase. 
"She signed it," Amanda Powell said of her friend Elizabeth Sawyer who took Kyra to the farm on that day. "It was an online waiver."
When you purchase the tickets, the chaperone or adult assumes the risk of the equipment. And here's the kicker - even if Washington Farms is "negligent."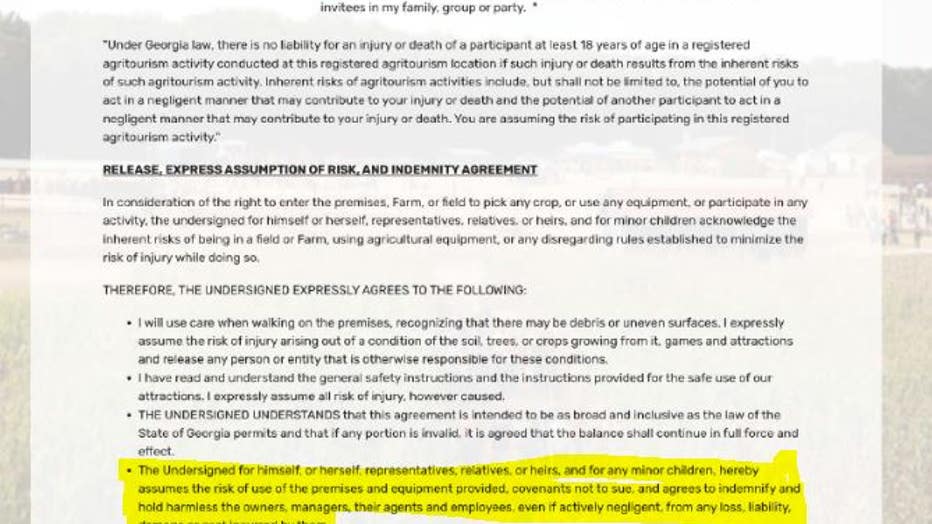 So Washington Farms had Sawyer, who took the girls for a day of play, added to the case as a defendant. It means not only are the Powells suing the Farms, but now they are forced to sue their friend, too. And the Farms say ultimately their friend shoulders the blame. All of it.
"She got served. Single mom raising a 13-year-old girl," Amanda Powell said. 
Lawyers for Sawyer didn't return our call. Washington Farms's lawyer said no comment. But Kyra does have something to say.
"Preferably, wish it had never happened."
Washington Farms is closed for the season, but court records indicate staff covered the exposed bolt soon after the accident with a thick tape like duct tape. It's unclear if they plan to modify the playground structure.