Viral post: Dog stuck in rocks in Ellijay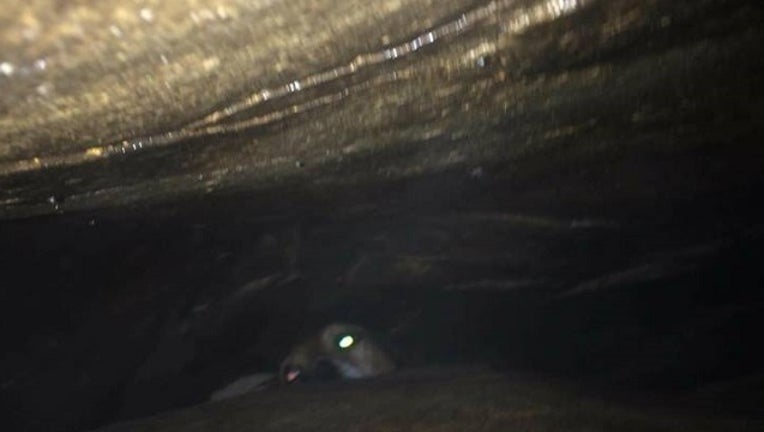 ELLIJAY, Ga. - The photos of a dog trapped in between rocks in Ellijay has a lot of you talking.
App users: View full article here
Leah Britt posted the photos of the dog to her Facebook page just before 5 p.m. Wednesday. In her post, she wrote, "This dog has been stuck in this hole for THREE days!"
Britt went on to write "He keeps getting jammed further and further down as time passes and he struggles."
She said the fire department couldn't do anything about it.
"Somebody help people out or share it so others can see... He's cold and hungry and thirsty!"
Britt wrote that she was told the rocks would need to be blown up for rescue crews to reach the dog.
She later updated the post to state that several people were on the scene also trying to get to the dog.
FOX 5 News has reached out to the Gilmer County Sheriff's Office after hundreds of viewers brought it to our attention. The sheriff said he has asked specialists with the Georgia Department of Natural Resources to come out to assist them in rescuing the dog, and that DNR is coming to the scene.
Britt's post was shared more than 3,500 times as of 9 p.m. Wednesday.
This story is developing. Check back for updates. If you have additional information, pictures or video email newstipsatlanta@foxtv.com.