Viral photo: Little girl runs in terror from peacock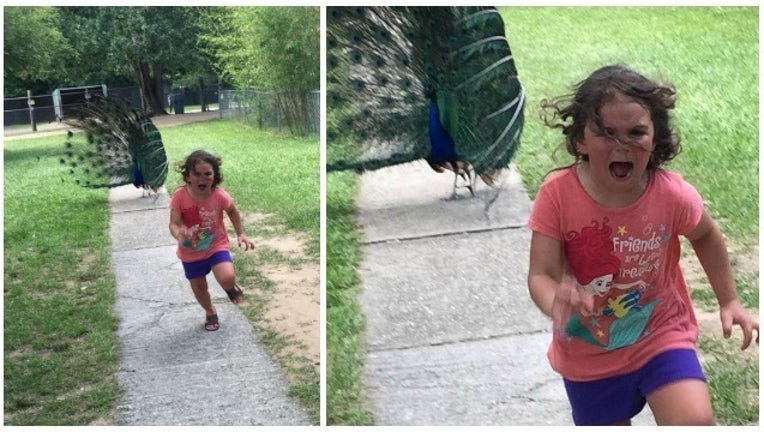 (STORYFUL) Redditor bwaxse probably knew what was in store when they posted the hilarious image of a young girl running in terror from a seemingly serene peacock on Sunday evening.
"Our trip to the petting zoo did not go as planned," the redditor said. The post has more than 1,700 comments. 
Within an hour of the post, the enterprising photoshoppers of Reddit were reworking the image for a Photoshop Battle.
The Reddit user pointed those who had sumbitted over 1,400 comments to their original post to the battle which features Usain Bolt, Forrest Gump, Braveheart, Team Cap and more.