Video: Thieves make-off with construction worker's truck in DeKalb County
DEKALB COUNTY, Ga. - Police in DeKalb County are looking for the people who stole a construction worker's truck from a driveway in the middle of the day.
Aaron and Raquel Horowitz-Kelly hired the workers to help them install an art studio in their backyard.
"I saw them park over there at the stop sign," Raquel Horowitz-Kelly said. "They were scoping, and they were watching our construction workers and paying attention to them."
The couple say it all happened so fast.
"The silver car pulled up in the street and wait for a few minutes. A few men come out and go to the truck, look through it and a few seconds later they pulled away," Aaron Horowitz-Kelly said.
 The bold act was caught on surveillance cameras. The thieves in the video wear masks and one looks to have a gun or a weapon.
On top of theft, you can add careless driving to the list.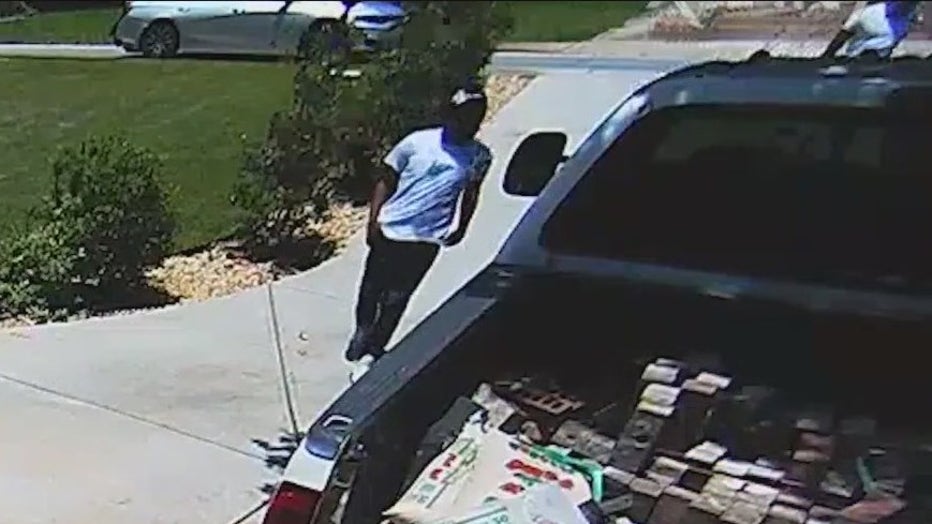 "When they pulled out of the driveway they didn't look both ways. The MARTA bus, if you listen to the tapes, can be heard honking at them as they pulled out," Raquel Horowitz-Kelly said.
A narrow miss for the bus, but a big loss for this family and contractor.
"He was supposed to be here working finishing up the studio, and now he's out of a job because not only did they steal his truck but materials and tools to go to other houses for jobs," Raquel Horowitz-Kelly said.
This family says they've also had gardening tools stolen as well.
"Think about who you are affecting before you do anything like this. One little decision can ruin someone's life," Aaron Horowitz-Kelly said.
A GoFundMe has been set up to assist the worker.
If you know anything that could help in this investigation contact DeKalb County Police.