VIDEO: Police tackle man trying to jump off bridge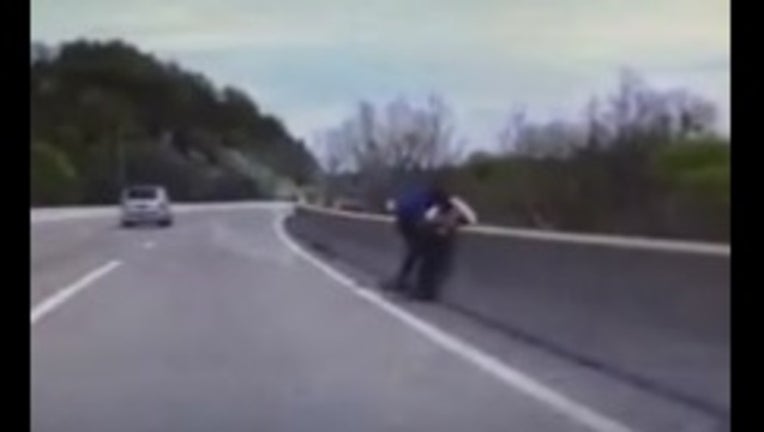 RIVERDALE, N.J. - New Jersey's Riverdale Police Department shared dashcam video on April 26 showing police tackling a man who was attempting to jump off a bridge.
This incident happened on Interstate 287, over the Hamburg Turnpike in Riverdale on April 25.
Police Sergeant Greg Boger responded to a call of a man walking through traffic at around 11.30 in the morning.
When Boger tried to calm the man, he tried to jump off the bridge, at which stage Boger tackled him, as seen in the video.
Click here to watch on a mobile device.