Video of child being 'sucked' into bouncy castle goes viral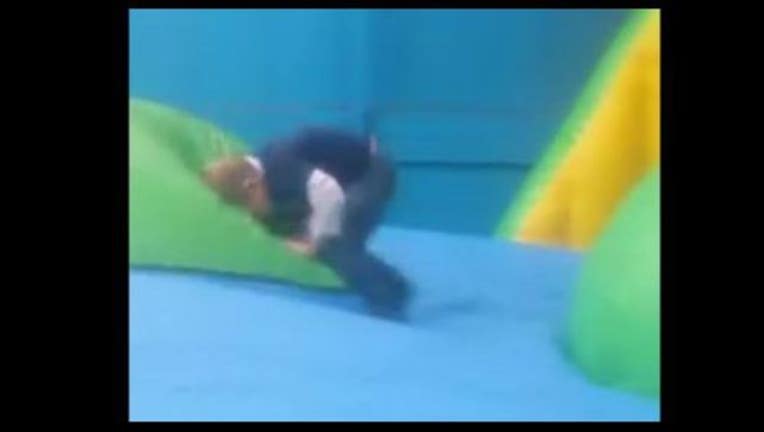 article
Wellsford, New Zealand, resident Brendon Rambaud has seen his video of his son being gobbled up by a bouncy castle go viral since being posted on Facebook, July 7. Rambaud's short piece of footage shows his four-year-old son Deacon disappearing into the 'castle' as he plays.
Rimbaud's Facebook post – viewed over one million times – notes the child was "literally" sucked "under and into the matting of the bouncy castle".
Rimbaud's post is fiercely critical of staff who were manning the attraction, adding that he would "hate to think" what would happen had he not been there.
Local press reported that the manager of Inflatable World, where the incident took place, said "It would have been quite scary for him… as soon as I found out it had occurred I went out and had a look. Could it happen again? Yes, probably. But hopefully not."
Rambaud's full post, in which he warns parents to be on the lookout for similar incidents and to keep their children safe, is included below. An embed of the video is also included.