Vet, service dog turned away from Blairsville restaurant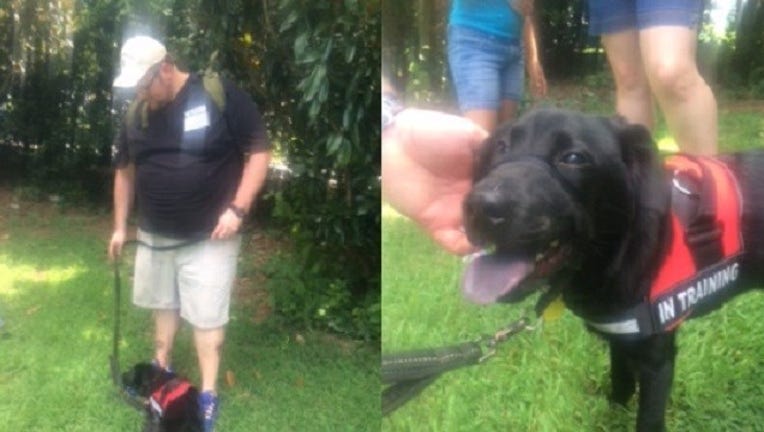 article
Nate's a great comfort to Army veteran Jason Champlain on a day like Tuesday, when he was visiting Zoo Atlanta with his family.
Jason Champlain says, "The dog has helped me tremendously."
Champlain has Post Traumatic Stress Disorder, or PTSD.
Champlain says, "I deal with anxiety, depression, nightmares and so on I mean I could just keep going and going and going."
But his life took a turn for the better earlier this year when he received Nate, a service dog.
Champlain says, "He can already sense when I'm having an anxiety attack or depression he'll actually jump in my lap and help calm me." 
Under the American with Disabilities Act, businesses that serve the public must allow service animals in their establishments. So Champlain and his wife were shocked when staff at a Blairsville restaurant refused to seat them in the main dining room.
Torrie Champlain, his wife says, "It was very heartbreaking because I know the laws and I'm aware other people don't know the laws. I'm aware of that more now than I was before."
Jason Champain says, "Just because you can't see the disability on the outside, we have a disability on the inside."
With a growing number of the military using service dogs, Champain's now on a mission to educate the public that the dogs serve a vital role and banning them from restaurants and other businesses is a clear violation of federal law.
Mr. Champlain says, "He's not just a dog. He's not my pet. He's my service animal, my companion."